Facebook Anatoliy Shtefan
Another member of the Russian-led forces in Donbas, eastern Ukraine, Mikhail Vakumava aka 'Vomer,' was eliminated on October 24.
Read alsoAnother member of Russian-led forces eliminated in Donbas (Photo)
The photo of the terrorist was posted on Facebook by officer of the 53rd separate mechanized brigade of the Armed Forces of Ukraine, Anatoliy Shtefan.
The man reportedly came from the Russian town of Novoshakhtinsk. He was killed near the village of Olenivka, Donetsk region.
Shtefan also reported about the death of another terrorist, Danil Turbin aka 'West.' He was born in the Urals in 1997. The man was killed in Donbas on October 24.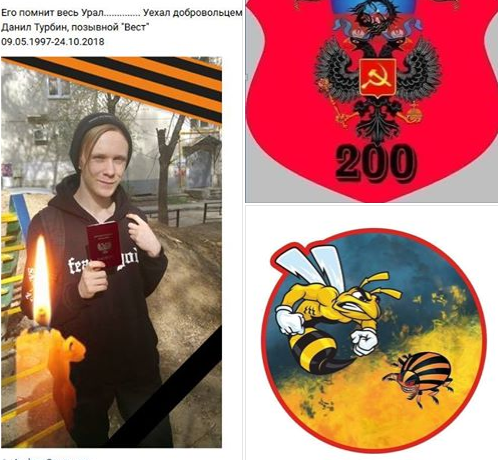 Facebook Anatoliy Shtefan