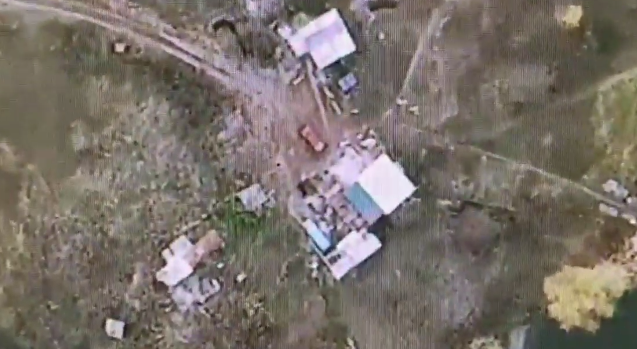 Snap from video
Officer of the Armed Forces of Ukraine Anatoliy Stefan has posted on Facebook a video showing the destruction of a position of Russian-led militants in Donbas, eastern Ukraine.
As reported, three occupiers were killed as a result of a powerful response by the Ukrainian Army.
Shells that hit the enemy position were dropped from unmanned aerial vehicles, as evidenced by the footage published on the officer's Facebook page.
As UNIAN reported earlier, Russia's hybrid military forces mounted 19 attacks on Ukrainian army positions in Donbas in the past 24 hours, with one Ukrainian soldier reported as wounded in action.