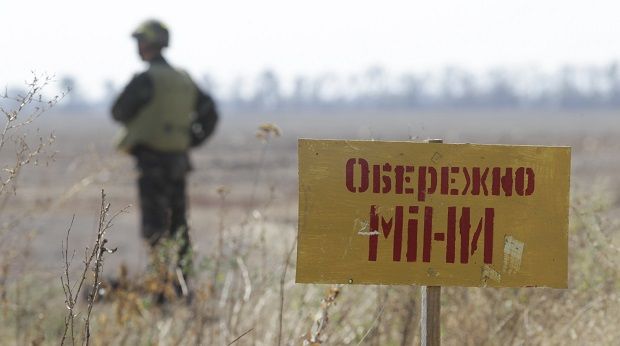 REUTERS
Injuries and deaths caused by mines in Donbas are the direct result of military actions in eastern Ukraine, the U.S. Embassy in Kyiv wrote on Facebook Monday, November 5.
"Mines and unexploded ordnance in eastern Ukraine are traumatizing and destroying lives of Ukrainian citizens. Ukraine is now one of the most mine-contaminated countries in the world. Starting today and continuing in the coming weeks, we will highlight some of the individuals affected by this tragic situation," reads the statement.
"Such injuries and deaths are the direct result of military actions in the East. Russia needs to end its aggression. Demining, mine risk education, and victim assistance must be a priority for all," the U.S. diplomats wrote.
Read alsoOSCE: Donbas becomes one of most densely mined areas in world
They recalled that on Sept 30, three school students, ages 12, 13, and 14 died from shrapnel and blast injuries from a landmine, while another 10-year-old boy was injured in the same explosion.
The diplomats concluded their statement with a hashtag #DemineDonbas.
As UNIAN reported earlier, Ukraine's Defense Ministry has published a map of minefields in Donbas, saying that the country's east is one of the world's most mined areas.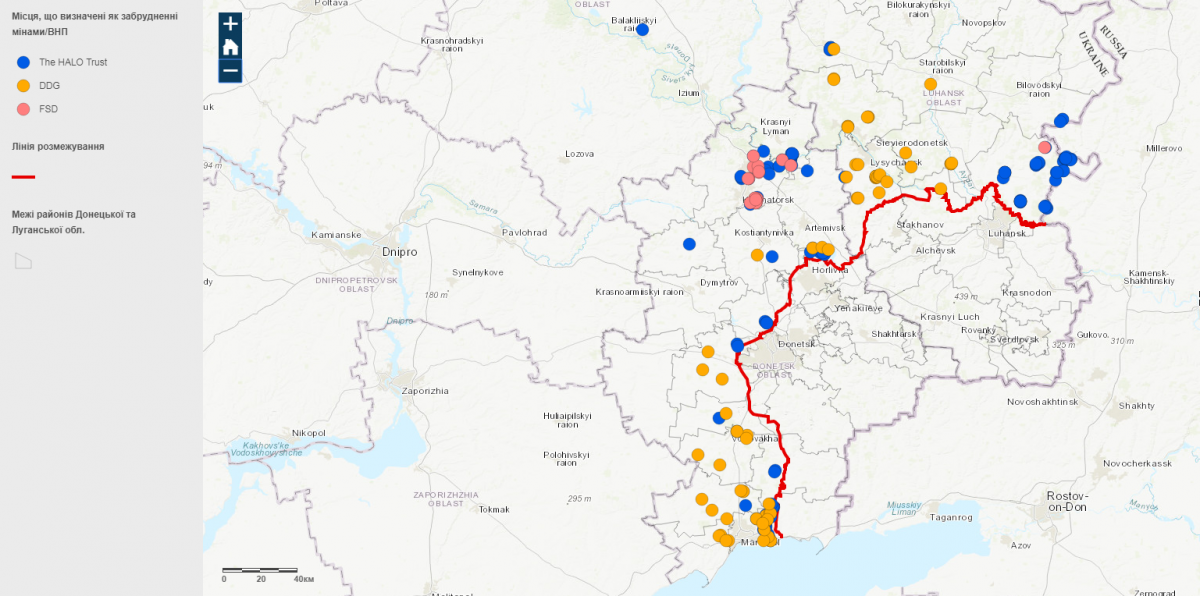 Defense Ministry of Ukraine