Povernys Zhyvym
Ukraine's Special Operations Forces (SOF), under the cover of subunits of the 72nd brigade and in cooperation with the sappers, have conducted an inspection and a clearing operation in the village of Rozsadky at Svitlodarska Duha bulge in Donbas, eastern Ukraine.
"Despite the enemy shelling and mortal danger, the SOF servicemen raised the Ukrainian flag 'just steps from the invaders,'" the press center of Ukraine's Joint Forces Operation (JFO) said on November 24.
Read alsoDonbas update: Two Ukrainian soldiers wounded in past 24 hours
As reported, the special forces had been preparing for the operation for more than a month. And just a month ago, the reconnaissance group found invaders in the village.
"During the bloody battles for [the town of] Debaltseve, one of the routes passed alongside Rozsadky, by which provisions, medicines and ammunition were delivered to the defenders of Ukraine," the report said.
The JFO added that the village had already been cleared by the Ukrainian troops earlier. However, it's impossible to equip full-fledged positions there due to the difficulty of provisioning and the proximity of the enemy's positions. "Rozsadky was under our fire control, although the village is located in the 'gray zone,'" it said.
"Recently, the impudent militants have made a 'road of life' to the village and opened fire from there. A day before the clearing operation, they used anti-tank guided missiles (ATGM) in the Rozsadky area. To stop the invaders' activity and exclude their presence there, it was the SOF soldiers, who cleared the village. They, being trained and experienced, have once again proved that the elite of the Ukrainian army, will repel both the Russian invaders and their mercenaries under any circumstances," the report says.
Povernys Zhyvym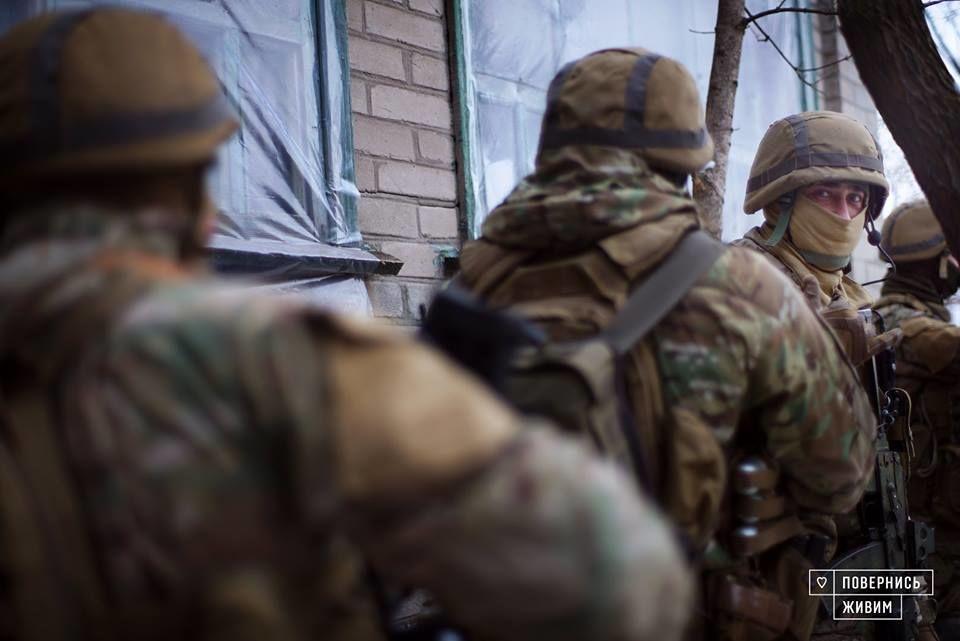 Povernys Zhyvym