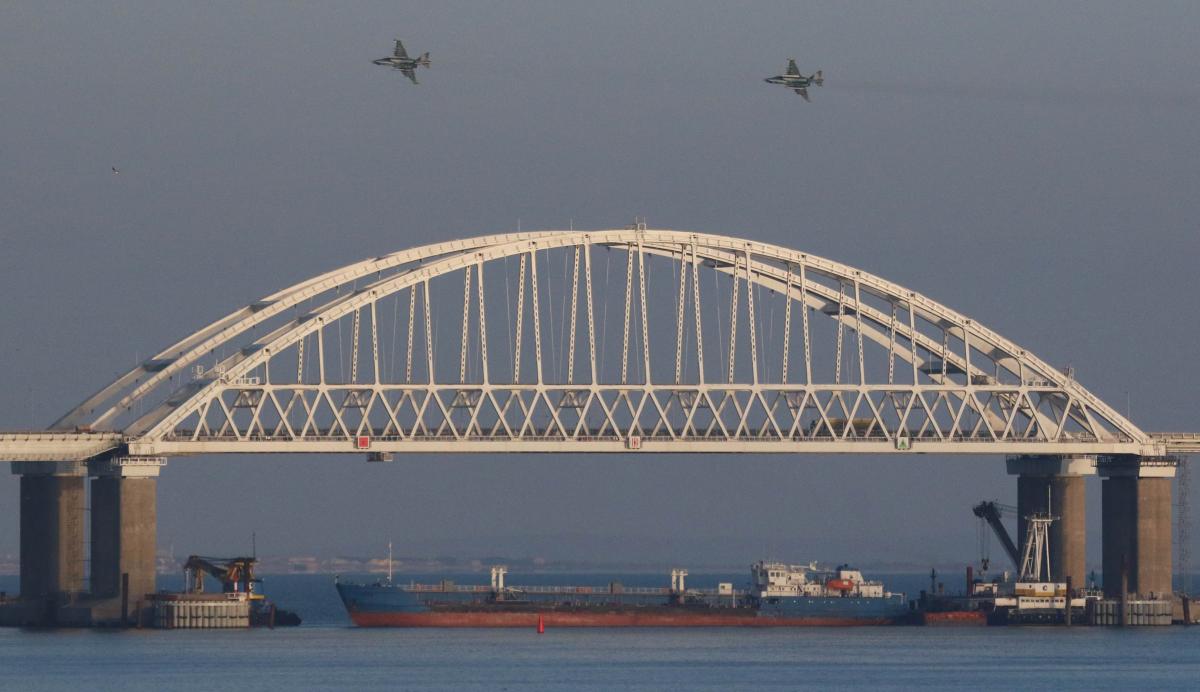 REUTERS
The number of the Ukrainian navy sailors wounded by the Russian special forces in a Sunday incident in the Black Sea not far from the Kerch Strait has grown to six.
"According to recent updates, the 'Berdiansk' armored artillery boat and the 'Yany Kapu' tugboat tug are being towed. The 'Nikopol' armored artillery boat is being blocked and escorted by the occupation forces. The boat is not damaged. Six Ukrainian servicemen have been wounded," the Ukrainian Navy's press center said on Facebook in an update as of 22:20 Kyiv time on Sunday, November 25.
Read alsoRussia seizes three Ukrainian boats, two wounded; Poroshenko gathers Military Cabinet
A source in the Ukrainian Defense Ministry told the news portal InfoResist that six Ukrainian navy men had been wounded, two of them are in serious condition.
As UNIAN reported earlier, Russian coast guard ships opened fire on a group of vessels of the Ukrainian Navy – two small-sized 'Berdiansk' and 'Nikopol' armored artillery boats and the 'Yany Kapu' tugboat – as they were leaving the Kerch Strait on Sunday evening.
Prior to that, on Sunday morning, the 'Yany Kapu' (Yani Qapi) tugboat of Ukraine's Navy was rammed by a Russian coast guard ship while the Ukrainian vessels were carrying out a planned transfer from the port of Odesa to the port of Mariupol in the Sea of Azov.
The Ukrainian side said notification about the transfer plans had been done in advance in accordance with international rules to ensure safe navigation. Russia, in turn, claims that the Ukrainian vessels "illegally" entered the temporarily closed water area of the territorial sea of the Russian Federation. The FSB alleges that the Ukrainian side did not file an application for passage and its boats were not included in the timetable for navigation through the Kerch Strait.
The Ukrainian Navy's command insists that under Articles 17 and 38 of the UN Convention on the Law of the Sea and Article 2 of the Treaty between Ukraine and the Russian Federation on cooperation in the use of the Sea of Azov and the Kerch Strait, Ukrainian warships enjoy freedom of navigation, and therefore can pass through the Kerch Strait at any time, subject only to navigation safety rules.
Later, it became known that a Russian special ops unit had seized the three Ukrainian boats when they were leaving the Kerch Strait. Early reports said that two Ukrainian navy sailors were wounded.