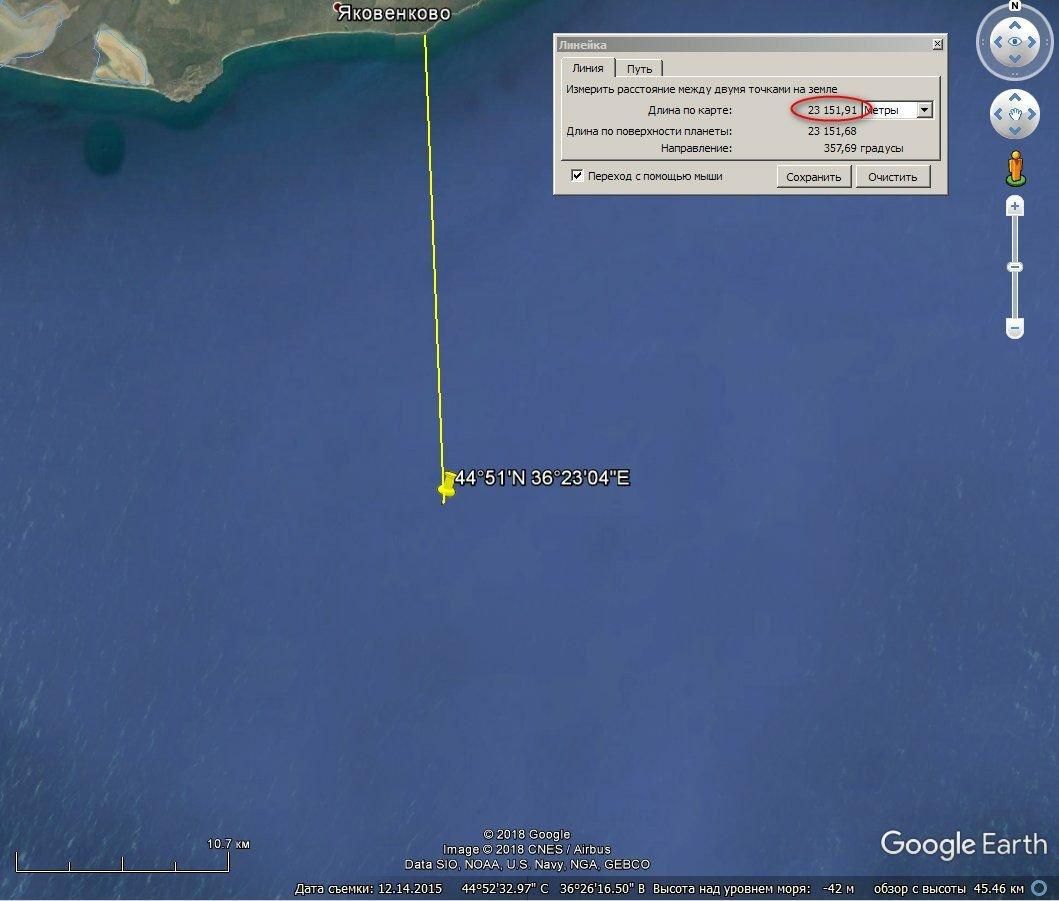 twitter.com/i_army_org
The commander of one of the Ukrainian armored boats at the start of Russia's attack on the Ukrainian Navy boats in the Kerch Strait area reported coordinates of the scene of the incident, namely 44 51 'N 36 23'04 "E, which were later posted on Twitter.
The spot is located 23 km off coast. That is, Ukrainian boats were attacked in neutral waters, InfoViyska posted on Twitter on November 26.
As UNIAN reported earlier, on the morning of November 25, Russia, using a tanker they claimed had "ran aground," blocked the passage in the Kerch Strait for Ukrainian "Yany Kapu" tugboat and two small-sized "Berdiansk" and "Nikopol" armored artillery boats. The vessels were on a scheduled redeployment from the port of Odesa to the port of Mariupol in the Sea of Azov.
Read alsoUkraine Armed Forces on full alert
According to Ukraine's Navy, the Russian side was informed about transfer plans in advance in accordance with international rules. However, Russia's "Don" coast guard ship rammed a Ukrainian tugboat contrary to the UN Convention on the Law of the Sea and the Treaty between Ukraine and the Russian Federation on Cooperation in the Use of the Sea of Azov and the Kerch Strait.
Subsequently, during the passage of ships from the waiting area to the permanently-based point, somewhere at a distance of 13-14 miles from the coast of Crimea and about 40 km southeast of Kerch, the Ukrainian ships, which were accompanied by Russian vessels, were fired upon and blocked. Six Ukrainian seamen were injured, while the other members of the crews were detained.
The National Security and Defense Council of Ukraine decided to propose the introduction of martial law in Ukraine for 60 days to create conditions for repelling armed aggression.
Parliament speaker Andriy Parubiy announced the parliament would gather at 16:00 Kyiv time on Monday, November 26, for the special meeting.