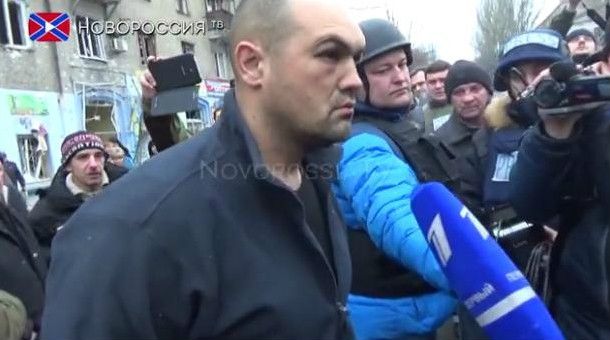 Screenshot from militant television broadcast
The report said that the militants captured 16 Ukrainian soldiers who had been defending Donetsk airport, and led them through a "corridor of shame" along the streets of Donetsk.
"A video appeared in the media that showed that at least one of them was beaten. Mistreatment of prisoners is a violation of international humanitarian law," the organization said.
According to the report, since the first declaration of a ceasefire in the Donbas in September 2014, hundreds of people have been killed because both parties were increasingly being drawn into violent confrontation.
"In general, about 5,000 people have died since the conflict began last year," the report reads.
As UNIAN reported earlier, on January 21 the militants blew up part of the new terminal of the Donetsk airport, where Ukrainian soldiers were still present. Fierce fighting for the terminal continued all the day.
At least six Ukrainian soldiers in the Donetsk airport were killed, and another 16 wounded were captured by the militants of the Donetsk People's Republic militant organization.