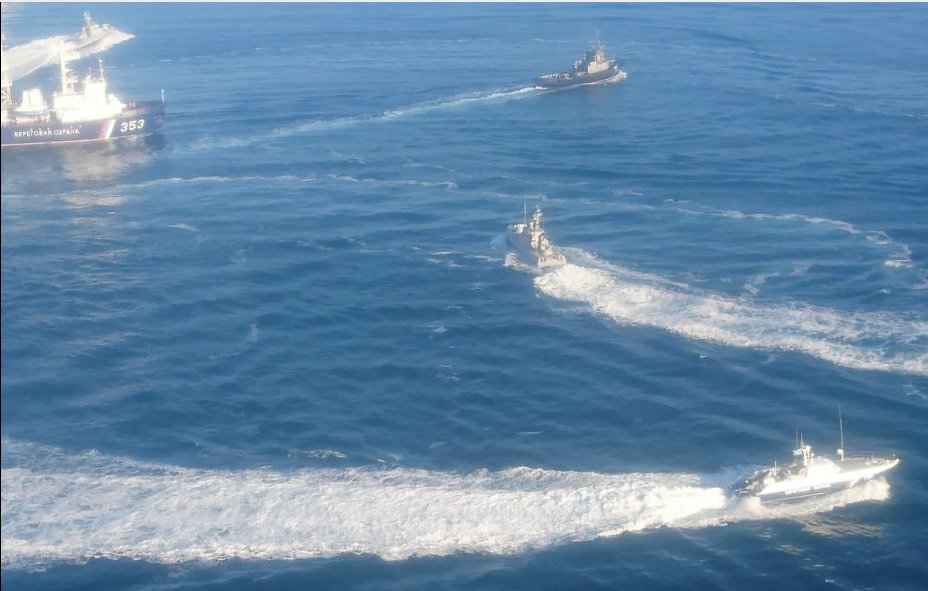 @Ukr_Che
Chief of the General Staff of Ukraine's Armed Forces Gen. Viktor Muzhenko has said Russian aviation was used, among other means, during the attack on the Ukrainian Navy boats in the Kerch Strait.
"Today it became known that Russian aviation was also used during the attack on the Ukrainian ships. A Su-30 fighter jet launched two missiles," Muzhenko said at an extraordinary meeting of the Verkhovna Rada on Monday, according to an UNIAN correspondent.
Read alsoRussia fires to kill: Ukraine's General Staff elaborates on Russian attack on Ukrainian boats
Muzhenko said three Ukrainian military were wounded and another three were injured during yesterday's events. He said the three wounded soldiers, according to the Ukrainian intelligence agencies, were hospitalized to the Kerch Pirogov hospital. Ukrainian boats had been tugged to the Kerch port.
Muzhenko stressed the response of the Russian Federation could be qualified as aggression since the territory of any vessel is a sovereign territory of the state to which it belongs.