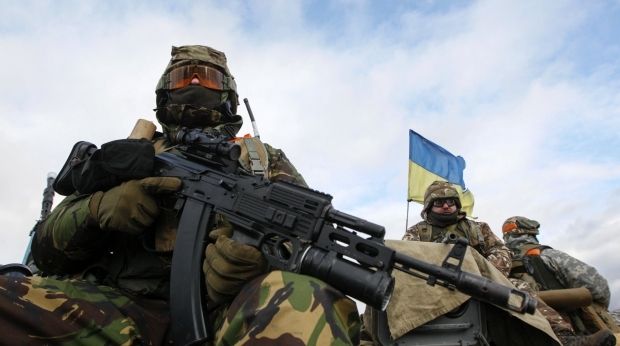 REUTERS
"The terrorists have left checkpoint No. 31. Yesterday, the artillery of the Ukrainian armed forces got top marks!" Semenchenko wrote.
"The terrorists and Russian troops were attacked by Ukrainian soldiers and were forced to withdraw from the front line in some areas of checkpoints Nos. 25, 29 and 31," he said.
The Ukrainian military has not yet taken the checkpoint No. 31 due to a large-scale destruction of the supporting structures, Semenchenko said.
"The Ukrainian armed forces, the National Guard and the Donbas Battalion have not yet returned the checkpoint and are still in their positions. The territory is free. The reason for it not being possible to return is the complete destruction of all the buildings in the territory of a checkpoint, and the area is shot through by direct fire from both sides," Semenchenko said.
As UNIAN reported earlier, the evening of Wednesday, January 21, the headquarters of the Anti-Terrorist Operation said that the situation in the area of the checkpoints Nos. 29 and 31 had not changed significantly.
"After the offensive was repelled [on Tuesday], the Ukrainian forces continued firing on the positions of the attackers and carried out regrouping to reform the demarcation line," the ATO headquarters said.