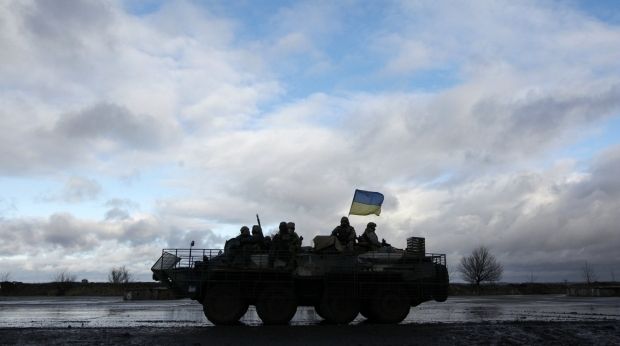 REUTERS
"Over the last day, we have lost three Ukrainian soldiers, and another 50 were injured as a result of military clashes," Lysenko said.
The fighting in the Donbas has escalated dramatically in the last two weeks, and after Russian-backed militants launched a determined attempt to take Donetsk airport.
The airport had been under Ukrainian government control since last May, but had effectively slipped away from it in heavy fighting last weekend. Ukraine claims to control some parts of the ruined facility, but says it has withdrawn from its former stronghold, the new terminal, as the wrecked structure has become indefensible.
Meanwhile, militants in the east of Ukraine have threatened to launch further offensives to take the whole of Donetsk region, about half of which it already occupies. The Ukrainian government and NATO say the militants are being supported by Moscow with Russian troops and military hardware, which the Kremlin denies.
However, an ever-growing body of photographic and video evidence that now all but proves that Russia is heavily involved in the conflict in the Donbas on the side of the militants.
A former "defense minister" of the Donbas People's Republic militant organization, Igor Girkin, a Russian citizen, has claimed that he and a group of 52 Russian special forces troops started the military conflict in the Donbas.