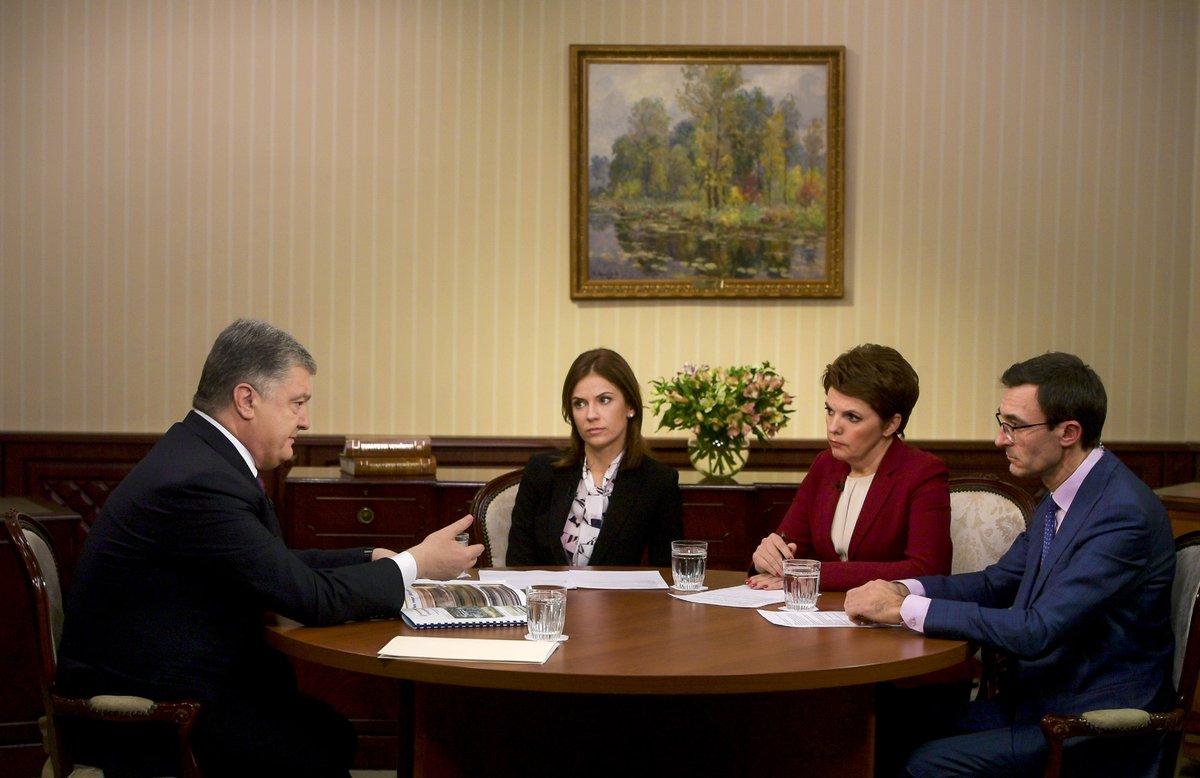 Petro Poroshenko / Twitter
The need to introduce martial law in Ukraine is due to the threat of a full-scale war with Russia, Ukrainian President Petro Poroshenko said during an interview with Ukrainian TV channels.
"We have clear data that this [the attack on Ukrainian Navy boats] is only the beginning," Poroshenko told journalists, according to an UNIAN correspondent.
"Intelligence has provided a few pieces of evidence," the president added.
He showed reporters satellite images of a Russian military base, located 18 kilometers from the border with Ukraine, as of Sep 17, Sep 24, and October.
"The number of tanks at the bases located along the Ukraine border has tripled," said Poroshenko.
Read alsoNumber of Russian aircraft, ships in occupied Crimea grows by five to ten times in four years – Poroshenko
As UNIAN reported earlier, on November 26, the Verkhovna Rada approved the presidential decree on imposing for 30 days martial law in several regions of Ukraine. The law stipulates that martial law is introduced in the Vinnytsia, Luhansk, Mykolaiv, Odesa, Sumy, Kharkiv, Chernihiv, Donetsk, Zaporizhia, and Kherson regions, as well as in the internal waters of the Azov-Kerch water area of Ukraine.
On Nov 27, Secretary of the National Security Council of Ukraine Oleksandr Turchinov said that the resolution for which the Verkhovna Rada had voted said the start of martial law was set for 14:00 on Nov 26. At the same time, according to Viktoria Syumar, chairman of the Verkhovna Rada Committee on Freedom of Speech and Information Policy, a presidential decree imposing martial law in several regions of Ukraine for 30 days will be published on Nov 28 in the parliamentary gazetted Holos Ukrainy.