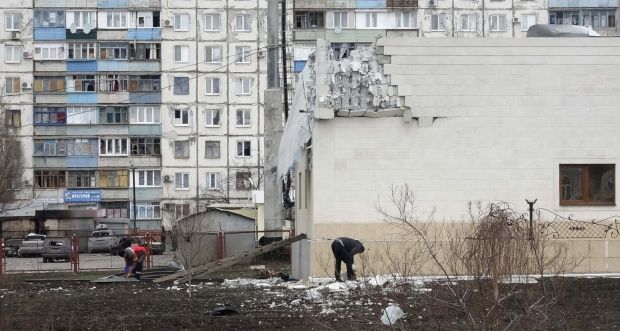 REUTERS
"They report a total of 105 civilians of Mariupol being hospitalized, [and] 12 of them are in serious condition. May God help them recover," Avakov wrote.
As UNIAN reported earlier, on January 24, 30 civilians were reported killed in a rocket attack on residential areas in the east of Mariupol.
Experts from the OSCE and Human Rights Watch have determined that the rockets were fired from areas controlled by Russian-backed militants.
On January 24, the UN Security Council failed to pass a resolution concerning the attack on Mariupol as it was vetoed by Russia.
An extraordinary meeting of the UN Security Council on the situation in Mariupol has been scheduled for Monday. The European Council on Foreign Affairs is to meet on January 29 to discuss the deterioration of the situation in Ukraine.