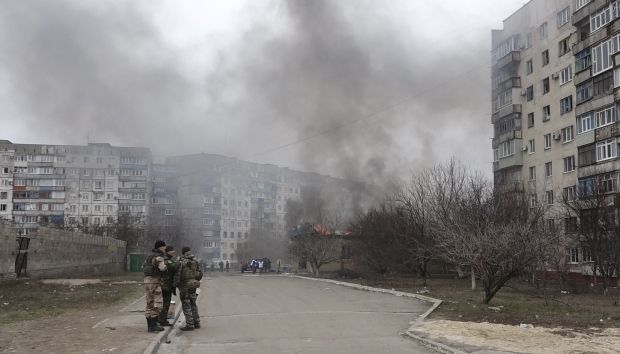 REUTERS
Valeriy Kirsanov, who was a traffic police officer in Mariupol until the end of 2014, gave the information during his interrogation, a recording of which was presented by the head of the Security Service of Ukraine Valentyn Nalyvaichenko.
According to the head of the SBU, a citizen of the Russian Federation nicknamed "Pepel" along with Kirsanov were the spotters for the attack on Mariupol.
During interrogation, Kirsanov said that with the help of Google-maps he had given Pepel coordinates so that the militants could open fire on Mariupol.
Asked who fired on Mariupol, Kirsanov said that it was Pepel's unit.
"Pepel is an officer of the Russian army and the commander of an artillery battalion," Nalyvaichenko said.
"The militants gave the first order to fire on Mariupol at 0730," he said.
"There were five such orders. After firing on Mariupol, the Russian-backed militants withdrew four Grad multiple rocket launchers and a Tulip self-propelled mortar from the village of Markyne after reports that members of the OSCE mission were approaching the place where the rockets were launched.
"In addition, with the help of a radio intercept, the SBU discovered that the transfer of information and communications between the militants was carried out via a Belozer satellite communications system, which only the Russian army has - in this case by Russian armed forces of [Russia's] Southern district.
Journalists were also shown photographs of the remains of Grad rockets that were found after the shelling in Mariupol, and which had Russian markings.