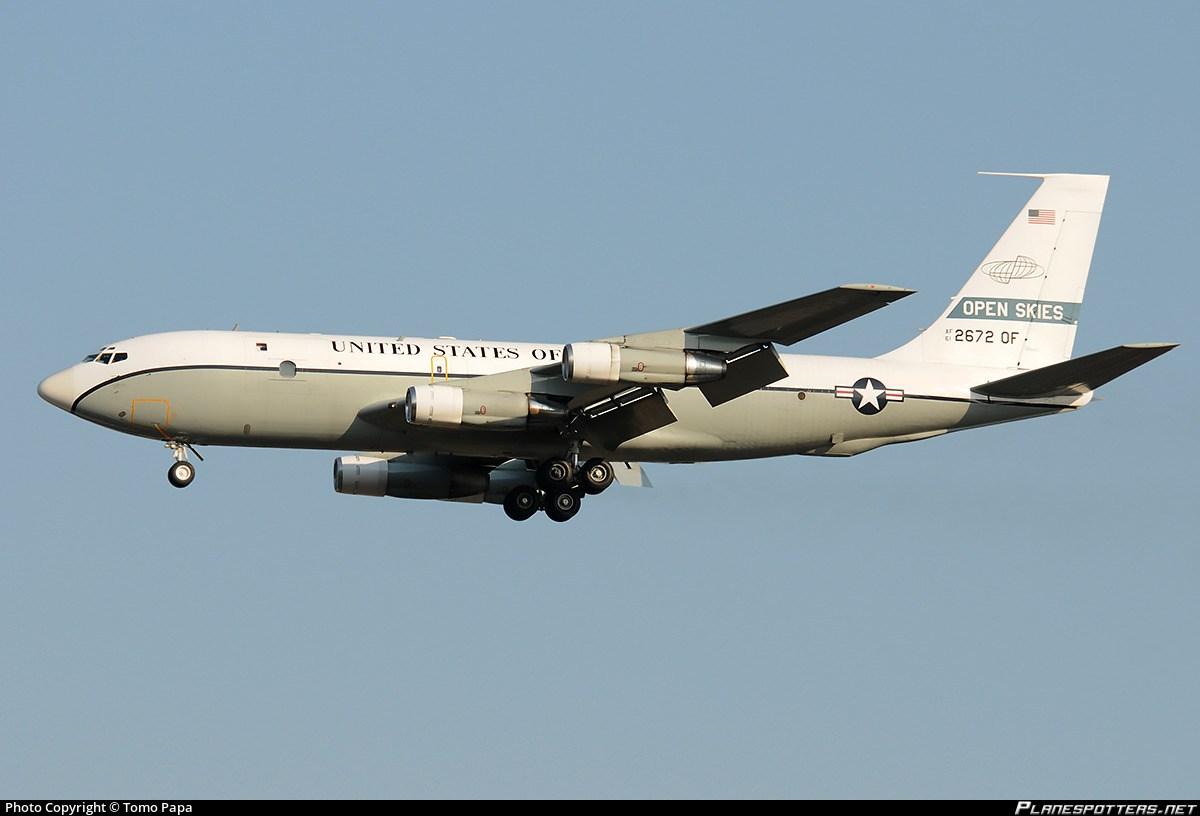 Photo from Planespotters.net
The U.S. military said on Thursday it carried out an "extraordinary" flight over Ukraine under the Open Skies Treaty to reaffirm its commitment to the country after Russia seized three Ukrainian naval vessels off Crimea.
"Russia's unprovoked attack on Ukrainian naval vessels in the Black Sea near the Kerch Strait is a dangerous escalation in a pattern of increasingly provocative and threatening activity," the Pentagon said in a statement, according to Reuters.
Read alsoOSCE SMM's UAV spots over 60 tanks in non-government-controlled areas of Donbas
"The United States seeks a better relationship with Russia, but this cannot happen while its unlawful and destabilizing actions continue in Ukraine and elsewhere."
As UNIAN reported, three Ukrainian vessels were captured on November 25 by Russian forces at sea near the Kerch Strait, which is the only outlet to the Sea of Azov and controls access to two major Ukrainian ports. The two Ukrainian artillery boats and a tugboat were heading from Odesa on the Black Sea to Mariupol on the Sea of Azov. Twenty-four sailors were detained and "courts" in Russian-occupied Crimea ruled that they be detained for two months, pending trial. On November 29, the sailors were transferred to Moscow, Russia.