UN Under-Secretary General: Attack on civilians in Mariupol was deliberate
13:07, 27 January 2015
War
United Nations Under-Secretary-General Jeffrey Feltman has said that the perpetrators of what he said was a deliberate attack on civilians in Mariupol must be brought to justice.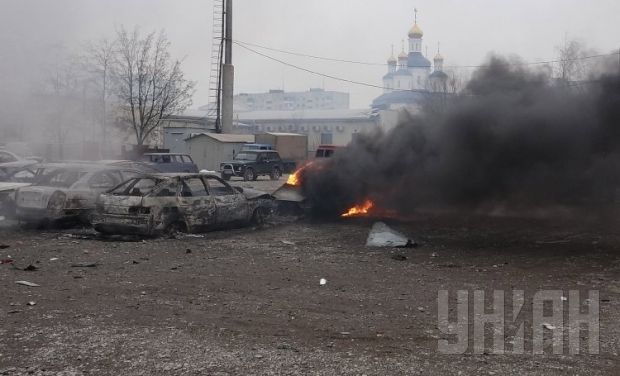 UNIAN
According to an UNIAN correspondent, this was stated at a UN Security Council special session on Monday in New York to discuss the recent escalation of the conflict in the east of Ukraine.
"Mariupol lies outside of the immediate conflict zone," Feltman said.
"The conclusion can thus be drawn that the entity that fired these rockets knowingly targeted a civilian population, and this is a violation of international humanitarian law. We must all send an unequivocal message: the perpetrators must be held accountable and brought to justice."
However, he pointed out that the leader of the Donetsk People's Republic militant organization Oleksandr Zakharchenko said the militants would not participate in talks in the Tripartite Contact Group format on a peaceful resolution of the conflict in the Donbas.
"This is a unilateral withdrawal from Minsk ceasefire agreements, and a threat of the further seizure of territory," Feltman said.
"We encourage the separatists to immediately abandon provocative acts of violence, abide by international law and fulfill their commitments, as well as urge the leadership of the Russian Federation to use its influence and encourage separatists to immediately cease hostilities," Feltman said, saying that ending the bloodshed would be an important step.
As UNIAN reported earlier, as a result of a rocket attack on the eastern residential districts of Mariupol on Saturday morning, 30 people were reported killed and more than 100 injured. The OSCE has determined that the rockets were fired from militant-held areas.
If you see a spelling error on our site, select it and press Ctrl+Enter