Tymchuk: Militants fail to encircle Debaltseve, suffer losses
11:25, 29 January 2015
War
Russian-backed militants have scaled back their offensives in the last few days in the Donbas conflict zone, head of the Information Resistance group Dmytro Tymchuk wrote on his Facebook page on Thursday.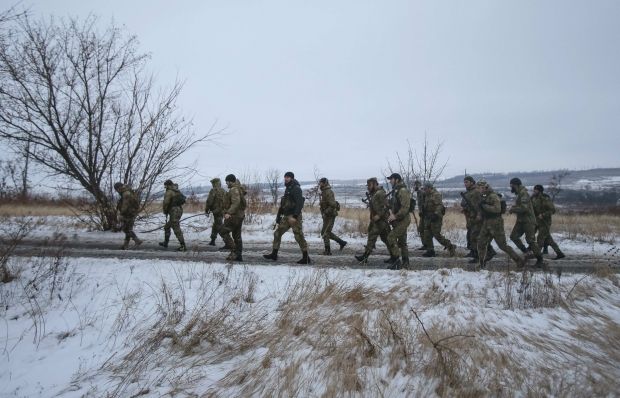 REUTERS
"The enemy was unable to perform the task of creating 'the Debaltseve pocket'. This was primarily because of the effectiveness of Ukrainian artillery," he said.
In particular, as a result of a massive counterattack from Ukrainian artillery, the advanced units of the enemy and the so-called second echelons that had been previously concentrated in the area of a large-scale offensive suffered serious losses, Tymchuk said.
At the moment, rumors are spreading in militant ranks that Ukrainian forces are planning to conduct a counter-offensive from the Debaltseve bridgehead and at the same time from Avdiivka in order "to cut off Horlivka," Tymchuk wrote.
If you see a spelling error on our site, select it and press Ctrl+Enter