Five Ukrainian soldiers killed, 29 wounded in Donbas conflict zone in last day
13:51, 29 January 2015
War
Five Ukrainian soldiers have been killed and another 29 wounded in the Donbas conflict zone over the last 24 hours, National Security and Defense Council spokesman Andriy Lysenko said at a briefing in Kyiv on Thursday.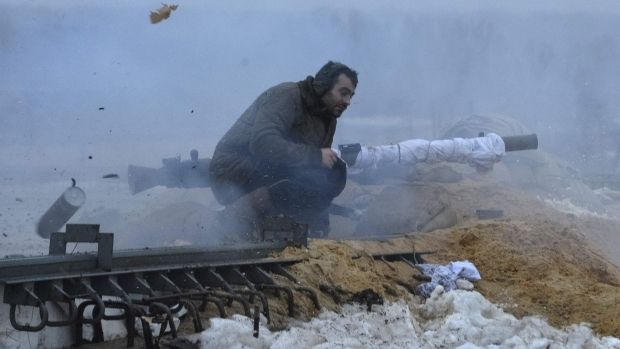 REUTERS
"Over the last day, we have lost five Ukrainian soldiers, and another 29 were injured as a result of military clashes," he said.
"The number of attacks by the Russian-backed militants has been slightly decreased in the Donbas conflict zone because of their losses in manpower and equipment," Lysenko said.
"According to our information, the enemy usually attacks the positions of the Ukrainian armed forces from a distance," he added.
The level of fighting in the Donbas conflict zone in January returned to levels not seen since last summer, as Russian-backed militants launched a determined attack on Donetsk airport.
The militants, many of whom Ukraine says were actually Russian soldiers, forced Ukrainian troops out of the new terminal at the airport, where they had been maintaining positions since late last May.
Ukraine claims to still hold part of the airport complex to the north of the terminal buildings, including the fire station and the meteorological tower.
The militants also launched attacks on areas north of the city of Luhansk, and took another large chunk of territory to the south of the city of Donetsk.
Ukraine says the area of Ukraine under the control of the militants has increased by 500 square kilometers since a ceasefire was supposed to have gone into effect on September 5 last year.
Until then, Ukrainian forces had been slowly squeezing the area seized by the militants smaller, but in late August a militant counteroffensive, which NATO and the Ukrainian authorities say Russian troops participated in, halted the Ukrainian advance and forced Kyiv to the negotiating table.
If you see a spelling error on our site, select it and press Ctrl+Enter