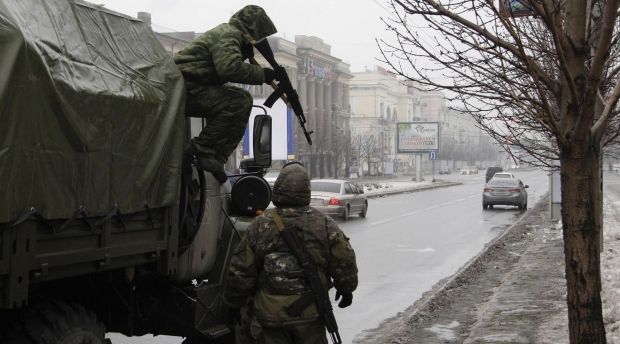 REUTERS
"There is no 'Debaltseve pocket'... I've just called the soldiers, they are not aware that they are surrounded," the spokesman of the ATO headquarters Leonid Matiuhin told the BBC on Friday.
As reported earlier, the leadership of the self-proclaimed Donetsk and Luhansk People's Republics said that the militants had almost completed the encirclement of Ukrainian forces near Debaltseve.
"About 10,000 people are trapped in 'the Debaltseve pocket'," Russian news agency RIA Novosti reported on Friday morning, with reference to the representative of the Donetsk People's Republic militant organization Eduard Basurin.
"We can't say that we have completely blocked all the roads to the 'pocket'. But the divisions of the DPR and LPR are in direct line of sight of each other, and they can block the cross roads with their artillery fire," he said.