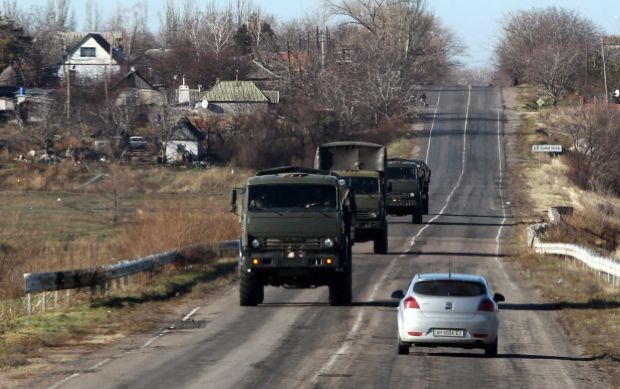 REUTERS
"There is a deployment of ammunition, weapons and military equipment (up to 10-12 units per day)," Tymchuk wrote on his page on Facebook.
Russian-backed militants in eastern Ukraine last week said they intended to expand the areas under their control to encompass the whole of Donetsk region. Currently, they hold about a third of Donetsk and Luhansk regions.
The area under militant control has expanded by about 500 square kilometers since the signing of the Minsk agreements on September 19 that was supposed to fix a line of control between the two sides.
The Ukrainian government says the militants have used the period of the ceasefire, which was declared on September 5 but never observed by the militants, to build up their forces for a renewed offensive.
Kyiv says the militants have received substantial reinforcements in men and materiel from Russia. Russia denies supporting the militants, but a growing body of photographic and video evidence shows military equipment, some of which is only possessed by Russia, now present in the parts of eastern Ukraine where the militants have seized control from the Ukrainian local authorities.