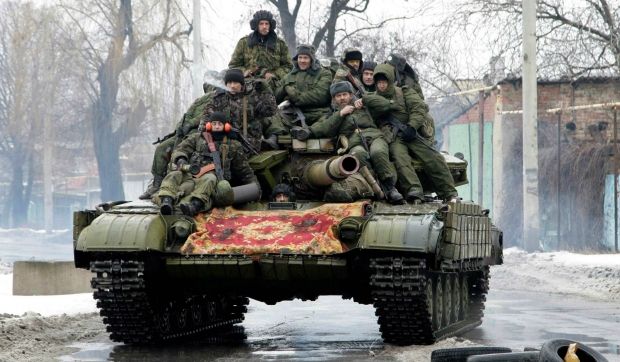 REUTERS
"Uglegorsk is under the control of the terrorists," Semenchenko wrote.
"Some of our strong points are being held. The attack was launched yesterday, [and] shelling was followed by tank strikes on ATO forces positions."
Semenchenko said that a few weeks before the attack the militants infiltrated the city disguised as civilians and then struck Ukrainian forces from the rear. Militant armored vehicles are in the city, they have set up sniper nests in some homes, and the town is being actively reinforced.
"In Debaltseve a subversive group of the enemy is operating, whose main goal is to destroy Ukrainian armored vehicles and kill soldiers," Semenchenko wrote.
"Grad rockets and sporadic mortar fire is constantly being aimed at the city."
Due to the constant attacks, it is not possible to stay in the open for more than 10 minutes, Semenchenko wrote.
"The situation is tense, but is under full control," he wrote.
"There are enough [Ukrainian] forces and resources to strike at the enemy. The morale of the troops is high."