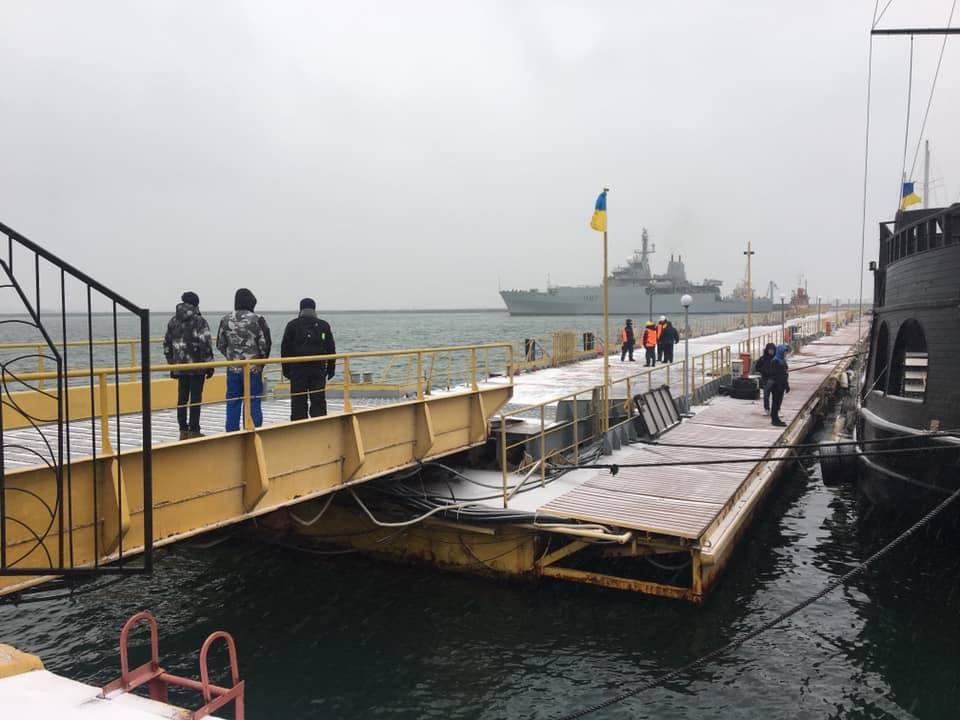 Facebook Andriy Klymenko
The HMS Echo (H87) reconnaissance ship of the British Royal Navy moored at the berth of the Odesa sea port at 10:30 on December 19.
Read alsoRussia completes rearming air defense forces in Crimea with S-400 missile systems – Russian media
"Residents of Odesa – don't miss it, we are waiting for your photos," Andriy Klymenko, the head of the supervisory board at the Maidan of Foreign Affairs Foundation and editor-in-chief of the portal BlackSeaNews, wrote on Facebook, adding the first picture from Naval Attaché at the Foreign and Commonwealth Office Daniel Hallett.
According to Klymenko, this is the first NATO warship paying a visit to the Black Sea with a direct statement of the purpose of visit related to the Azov crisis.
UNIAN memo. HMS Echo (H87) is a modern ship, designed to conduct hydrographic survey operations in support of submarines or amphibious operations. She can provide almost real-time tailored environmental information, and also has a secondary role as a mine countermeasure tasking authority platform, for which she is capable of embarking a dedicated mine counter measures command team.