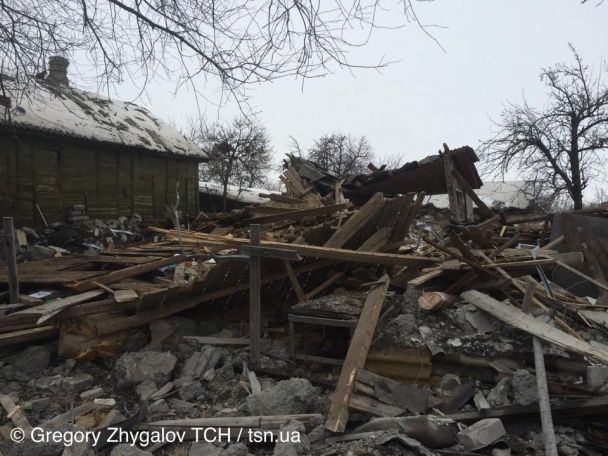 Photo from TSN television news service
"The shelling by the militants [on Debaltseve] is not stopping," Abroskin wrote.
Debaltseve, which sits on a strategic crossroads, has been held by Ukrainian troops since August, when an offensive by Kyiv to retake areas seized by militants stalled.
Kyiv says its advance ground to a halt when the Russian regular army intervened to help the militants.
The town is now surrounded on three sides by militant artillery, and fighters from the Donetsk People's Republic militant organization are pressing to encircle the Ukrainian troops in the town.