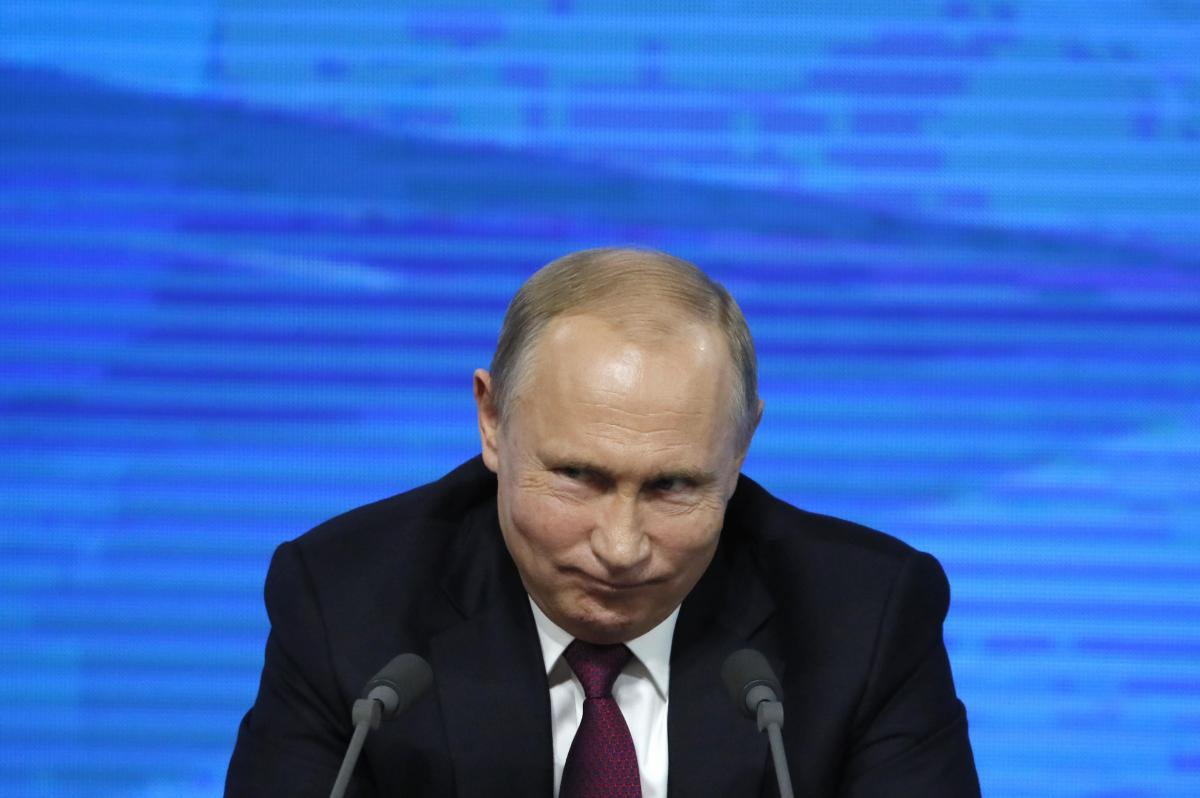 REUTERS
Russian President Vladimir Putin did not refute information on the presence in Donbas of Wagner private military company, saying that the main thing to ensure is that they do not violate Russian law, "pushing their interests anywhere in the world."
Answering the question on what his position is toward the activities of PMC Wagner and other PMCs in Donbas, Syria, and elsewhere, Putin said that "everyone should remain within the legal framework," according to an UNIAN correspondent in Russia who reported from Putin's annual press conference Dec 20.
The Russian president added that if "security activities" were banned, there would be many petitions demanding to protect this type of business, since more than 1 million people are employed in this field.
Read alsoSBU releases new evidence of Russian Wagner fighters' involvement in war crimes against Ukraine
"If this Wagner group is violating anything, the Prosecutor General's Office should provide a legal assessment. Regarding their presence abroad, if they don't violate Russian law, they have the right to work and push their business interests anywhere in the world," Putin said.
At the same time, the Russian president denied media reports that a businessman from his entourage, the so-called "Putin's Cook" Yevgeny Prigozhin, has been directing the activities of Wagner PMC.
"All my cooks are employees of the Federal Protection Service in different ranks. I don't have any other cooks," Putin said, adding that if someone wants to "label" people, it's their choice.
Read alsoRussian journalists killed in Africa had footage about Russia's PMC Wagner bases – media
As UNIAN reported, in October 2018 head of the SBU Security Service, Vasyl Hrytsak, reported that participation of Wagner PMC mercenaries in armed conflicts in Donbas and Syria had been revealed.
According to Hrytsak, the SBU have established 1,587 members of the said PMC out of a total of about 5,000. Wagner's training base is located in Russia's Krasnodar Territory.
The SBU chief said "this project of Russian special services allows Kremlin politicians to claim with confidence to the public and the international community that "they (the Russian military) are not there" or "we did not send them there."
According to the intelligence services, 95% of the members of Wagner PMC are Russian nationals. Nearly 40 citizens of Ukraine have been identified who part of the PMC, trained for sabotage in Ukraine. In addition, the SBU is aware of the fact that there are about 100 militants from one of the Balkan countries who are related to Wagner PMC.