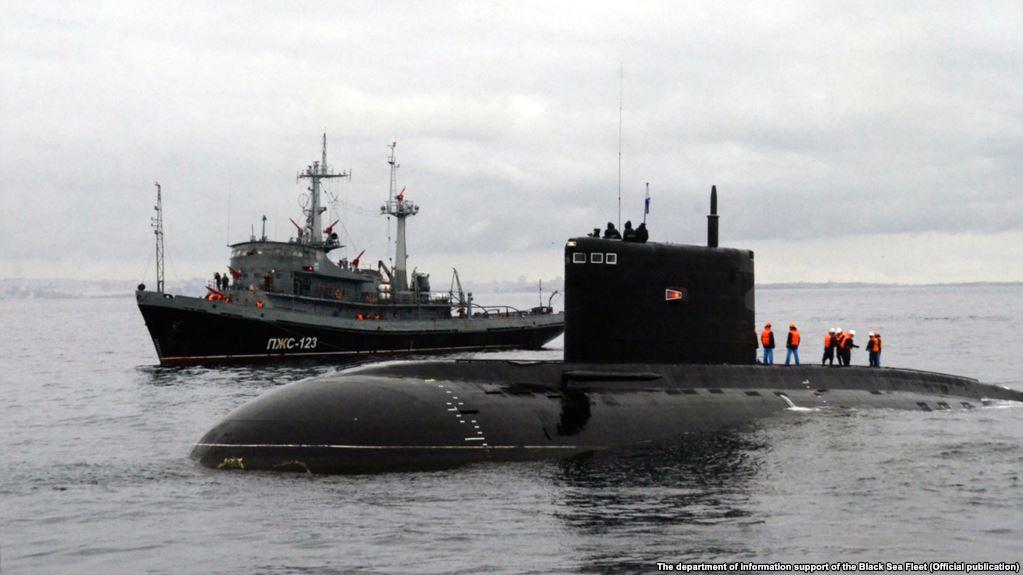 Photo from the Russian Black Sea Fleet
Submarines of the Russian Black Sea Fleet are conducting drills on sea ranges in the Black Sea.
Read alsoRussia deploys latest cruise missile corvette in occupied Crimea - media
"During the bilateral exercise, the crew of one submarine will carry out separation from surveillance, while the crew of another one will maintain it as long as possible. During the submerged position, both submarines should go as covertly as possible. To prevent unnecessary noise, the crew's movement inside the ship is limited," Radio Liberty's Ukrainian Service reports with reference to the fleet information support department.
The department said the drills were conducted in accordance with the combat training plan of the Russian Black Sea Fleet and are aimed at improving the level of personnel training.