Russian conscripts 'refusing to be sent to war in Ukraine'
12:10, 02 February 2015
War
The Saint Petersburg regional human rights organization Soldiers' Mothers of Saint Petersburg says it has received numerous complaints from Russian conscripts who are being forced to sign contracts, and then being sent to Russia's Rostov region next to the Donbas conflict zone.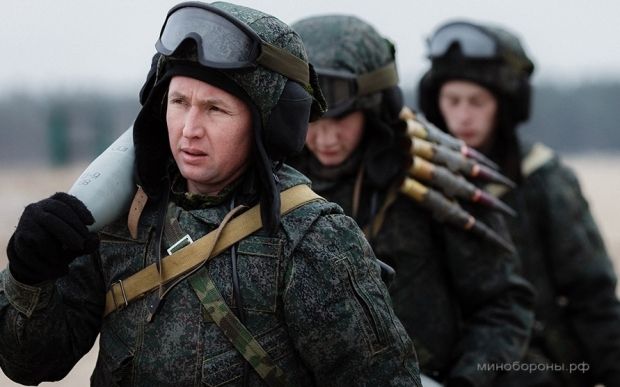 Photo from Russian Ministry of Defense
Growth in the number of complaints was recorded in late December and early January, the organization said. The organization received more than 20 complaints from Nizhny Novgorod, Leningrad, Murmansk and Kursk regions in the last month alone, Russian newspaper Kommersant has reported.
A representative of Soldiers' Mothers, Alexander Peredruk, said that the organization had appealed to the Russian Prosecutor's Office and Ministry of Defense.
"We have already appealed to the Prosecutor's Office and the Ministry of Defense, but answers have not yet been received," Peredruk said.
At the same time, Russia's Ministry of Defense claimed that no such requests from human rights activists had been received. The General Staff of the Russian Federation said that the transfer of military forces and equipment was being carried out in accordance with plans for the combat training of troops.
If you see a spelling error on our site, select it and press Ctrl+Enter