Militants' artillery shelling of Debaltseve stops
14:20, 02 February 2015
War
The shelling by Russian-backed militants of the town of Debaltseve stopped at 0900 on Monday morning, the government's Anti-Terrorist Operation press officer Leonid Matiukhin said during a Skype briefing, according to UNIAN correspondent.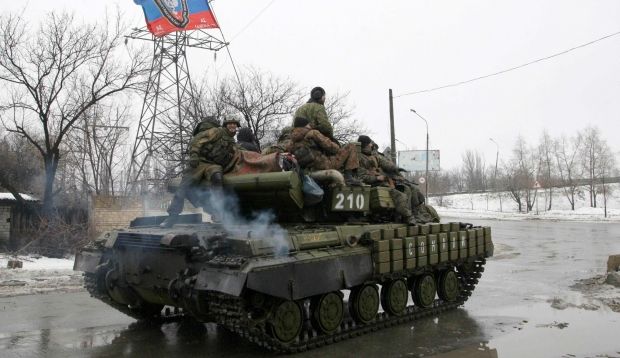 REUTERS
Matiukhin said earlier on Monday, after 0600, Debaltseve was shelled by militant artillery and multiple rocket launchers.
"Now, after 6000, the situation has quieten down, with firing heard on the outskirts of the city, from  the direction of Chernukhino and other towns that are close to Debaltseve" he said.
Earlier the Information Resistance Group reported that the militants had started using the tactics of "displacing" Ukrainian troops from Debaltseve area.
"Previous attempts to encircle the Ukrainian soldiers in Debaltseve area to cut off their supplies have been replaced by the tactics of 'displacing' Ukrainian troops from the area," the group's leader, Dmytro Tymchuk said.
"Attacks are being made from two intersecting directions, in Chernukhino and Vuhlehirsk, directly on Debaltseve, so as to force the Ukrainian units that are in the town and to the south of it to move to the north," Tymchuk said.
If you see a spelling error on our site, select it and press Ctrl+Enter