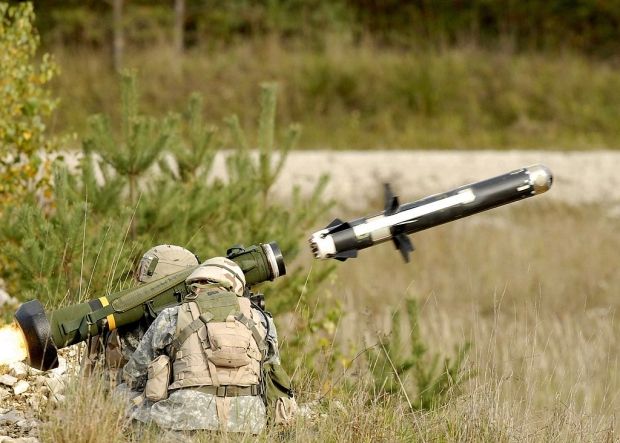 Photo from Wikipedia
The newspaper said U.S. officials believe supplying the weapons might help deter further Russian aggression in eastern Ukraine. It said that the White House, which has until now been against providing Ukraine with lethal support, has been consulting with military leaders on the move.
However the newspaper, referring to White House National Security Advisor Susan Rice, said no decision has been made on supplying the weapons yet. It said top White House advisors are expected to discuss the issue this week, but a decision may not even be taken then.
If the Javelins are supplied to Ukraine, the weapons would be mounted on vehicles to grant Ukrainian forces rapid maneuverability against the tanks and armored vehicles of the Russian-backed militants, the newspaper said.
The United States has been supplying non-lethal military aid to Ukraine, in the form of bullet-proof vests, night-vision sets and counter-mortar radar systems to Ukraine in recent months, but no weapons and ammunition, the Wall Street Journal said.
It said U.S. officials have been discussing for months whether providing Ukraine with lethal arms would force Russia to cut its support for the militants in eastern Ukraine or escalate the military conflict further.
Despite sanctions being imposed on Russia for its illegal annexation of the Ukrainian territory of Crimea and destabilization of eastern Ukraine, the conflict in the Donbas has been escalating since early January. NATO and some Western governments accuse Russia of supplying arms to the militants, which Russia denies.
However, a growing body of photographic and video evidence shows that Russia has been heavily involved in supplying the militants with weapons. According to a report in the New York Times on Monday, a recent report by research company Armament Research Services identified 20 weapons systems in Ukraine that had never been exported from their country of origin.
The report said 19 of the systems identified originated in Russia.