150 people evacuated from Debaltseve on Tuesday
16:51, 03 February 2015
War
A total of 150 citizens were evacuated from Debaltseve on Tuesday to territory controlled by the Ukrainian authorities, Deputy Head of the Interior Ministry of the Donetsk region Ilia Kiva wrote on his Facebook page on Tuesday.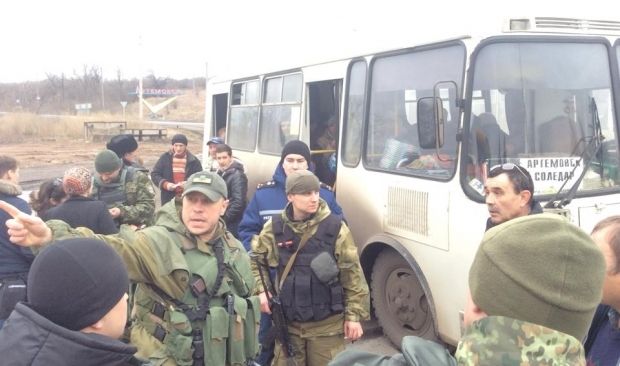 Photo from facebook.com/kivailya
"Today, we have evacuated 150 people from Debaltseve - women, children, and older people," he said.
"Tomorrow we will go again there. The situation is very serious. There is a shortage of medicines in the city. Our task is to save the lives of innocent civilians," he said.
Debaltsevo has been under heavy attack for days by Russian-backed militants. It is a key strategic point: a road and rail junction. It is surrounded on three sides by militant forces, who have been pressing forward in an attempt to take the town.
If you see a spelling error on our site, select it and press Ctrl+Enter