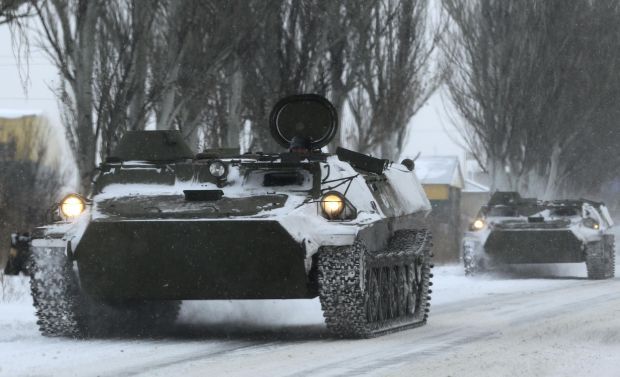 REUTERS
"Over the last 24 hours the enemy command has focused its combat-ready units in new areas in this region, restoring the combat capability of its tactical groups, which earlier suffered losses," he said.
According to Tymchuk, the militants redeployed 18 tanks, 23 armored combat vehicles and about 55 covered trucks in the area of the Debaltseve salient.
A consolidated tank unit of the militants recently transferred to the area of Debaltseve consisting of 16 tanks was almost defeated after a three-day battle with the Ukrainian armed forces.
"Seven tanks broke down in the first day of the offensive, another four tanks were hit by Ukrainian artillery strikes over the next two days, and another three tanks failed for various reasons. As of today, they have only two working tanks, while they are trying to recover three of the previously wrecked tanks," Tymchuk said.