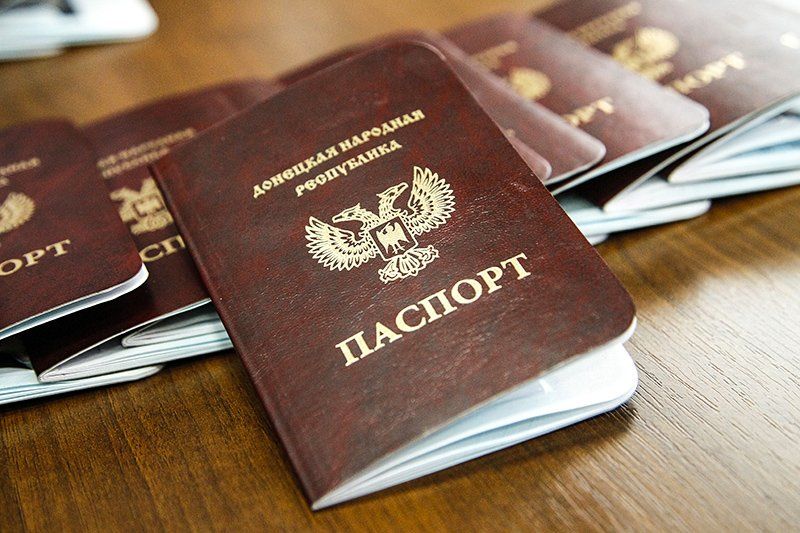 rbc.ru
Ukrainian Defense Ministry press secretary Maksym Prauta says the Russian occupation administration has been issuing passports of the unrecognized "Luhansk and Donetsk People's republics" to Russian military and mercenaries deployed in the occupied Donbas, eastern Ukraine.
The occupiers are trying to conceal actual presence in the Donetsk and Luhansk regions' warzone of the Russian military, including on active service, he told a briefing on January 8, referring to the Ukrainian intelligence, an UNIAN correspondent reports.
Read alsoUkrainian troops capture Donbas militant
Prauta added that the Russian occupation forces' command is stepping up measures to conceal another rotation of Russian officers in senior positions in formations and units of Russia's army corps No.1 (Donetsk) and No. 2 (Luhansk). In particular, during rotations, Russian regular servicemen cross the section of the Russian-Ukrainian border uncontrolled by Ukraine, under the direct supervision of Russia's special services.
"Moreover, to avoid information leaks about the presence of Russian military personnel and mercenaries (Russian citizens) in the temporarily occupied territories of Donetsk and Luhansk regions, passports of the so-called 'republics' are being promptly issued to these categories of persons, primarily, to officers of the Russian armed forces," Prauta added.