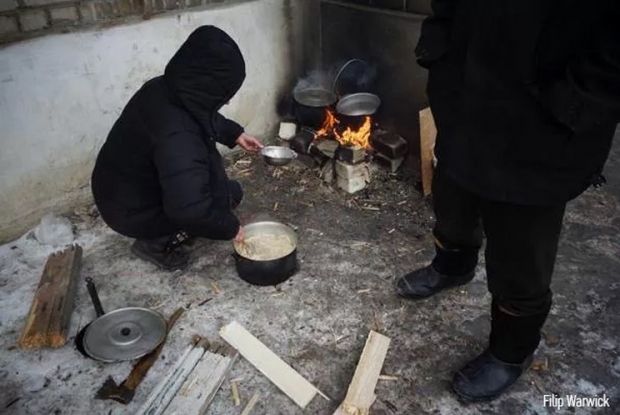 Virtually no essential services remain for the people of Debaltseve
"Unfortunately, not everyone who is in basements and bomb shelters wants to leave the town. We provide these people with first aid, we deliver water and medicines. We brought them a generator from the City Council so that they could have the light and could charge their phones. However, there are no mobile communications yet," he said.
"In addition, the law enforcement officers can't physically get to some districts of the town, as they are constantly under fire. As of today, the Ministry of Internal Affairs is the only executive authority that continues to work in Debaltseve," Nechytailo said.
As reported earlier, on Tuesday, February 3, a total of 150 citizens were evacuated from Debaltseve to territory controlled by the Ukrainian authorities further away from the besieged town.