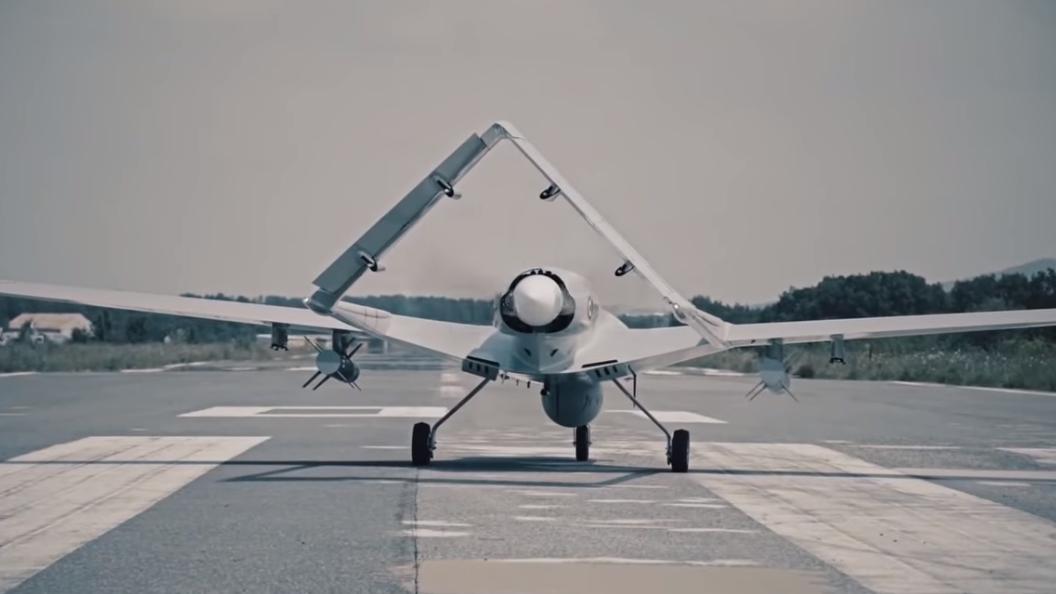 Snap from video
Turkish-made Bayraktar TB2 strike drones will significantly strengthen Ukraine's defense capability, the country's Air Force Command reported.
No information has been revealed yet on the exact units that will receive the new equipment, the report says.
The Turkish product is the first drone of such type in the Ukrainian Army's arsenal.
"The enemy will have to react to this. For example, if there is even one submarine in the water area, whatever type it is, anti-submarine measures have to be taken, so once we've received these drones, this certainly brings advantage," the Air Force official said.
Read alsoUkraine to buy Turkish strike drones – Poroshenko
Bayraktar TB2 UAVs boast of a 150 kg combat load, able to carry missiles, while reconnaissance remains one of its main tasks given a long operating range.
The Command noted the need to complete appropriate training of UAV operators before the strike drones are put to service.
As UNIAN reported earlier, on January 12, President of Ukraine Petro Poroshenko announced the signing of an agreement on the purchase of Turkish-made Bayraktar TB2 strike drones for the needs of the Ukrainian army.