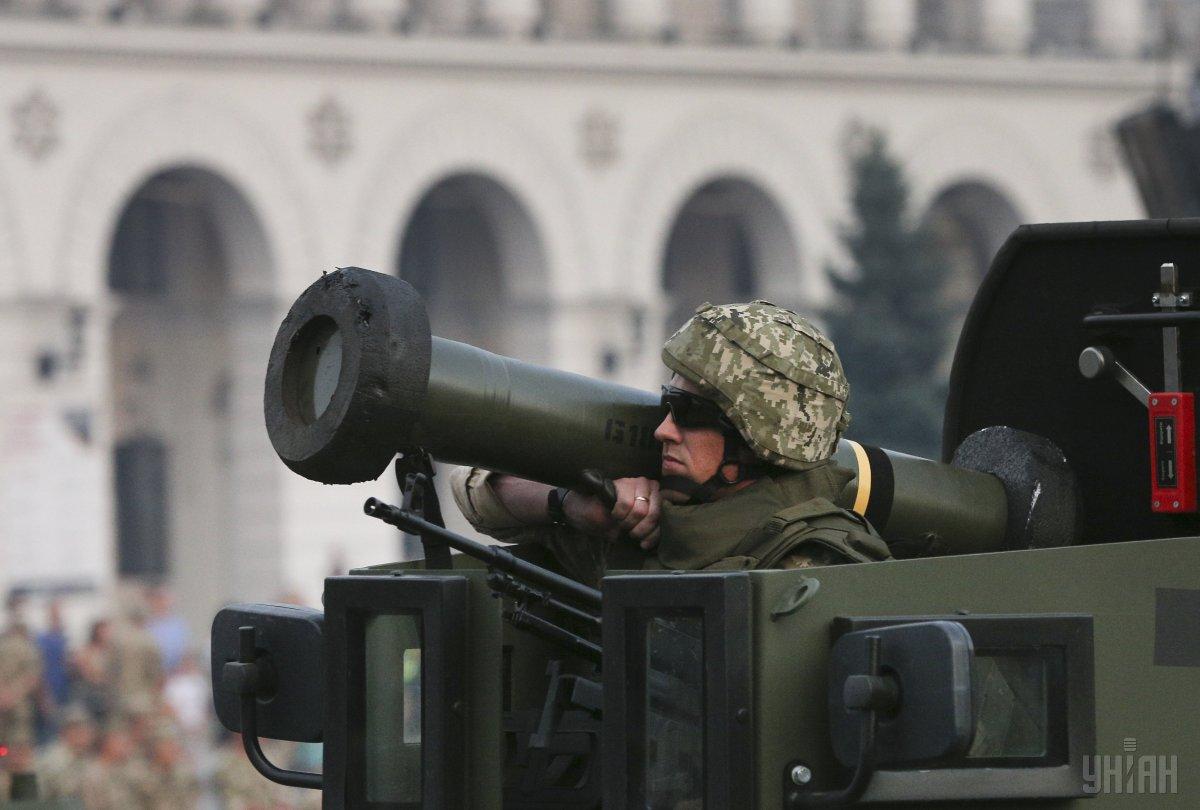 Photo from UNIAN
Ukrainian President Petro Poroshenko says that Ukraine's army has never had the occasion to use U.S. third-generation anti-tank missile systems, Javelins, in combat in Donbas.
"We were told it was impossible to get Javelins and lethal weapons we had to arm our soldiers with. Why were Javelins so important? Because it is a very modern anti-tank weapon. One can launch a missile and forget about it – it can find a Russian tank on its own and destroy it. So far, not a single launch has been made from the Javelin system on the frontline," the president said at a meeting with the community of Zolotonosha and the respective district, an UNIAN correspondent said.
Read alsoPoroshenko speaks of "Javelin effect" in Donbas
According to Poroshenko, as soon as the Russians have learned that the Javelins arrived in Ukraine, Russian tanks operators do not want to go to the contact line, they have simply stopped attacks with tanks. "Their tanks haven't attacked us for a year now, because they don't want to go there," he said.
As UNIAN reported earlier, at the end of 2017, the Donald Trump Administration decided to sell Ukraine lethal weapons, in particular Javelin anti-tank missile systems. On March 2, 2018, the U.S. State Department approved the sale to Ukraine of 210 Javelin missiles and 37 launchers worth a total of about $47 million.
On April 30, the Ukrainian president announced that Javelins had been delivered to Ukraine. On May 22, Ukraine successfully tested the new weapons.