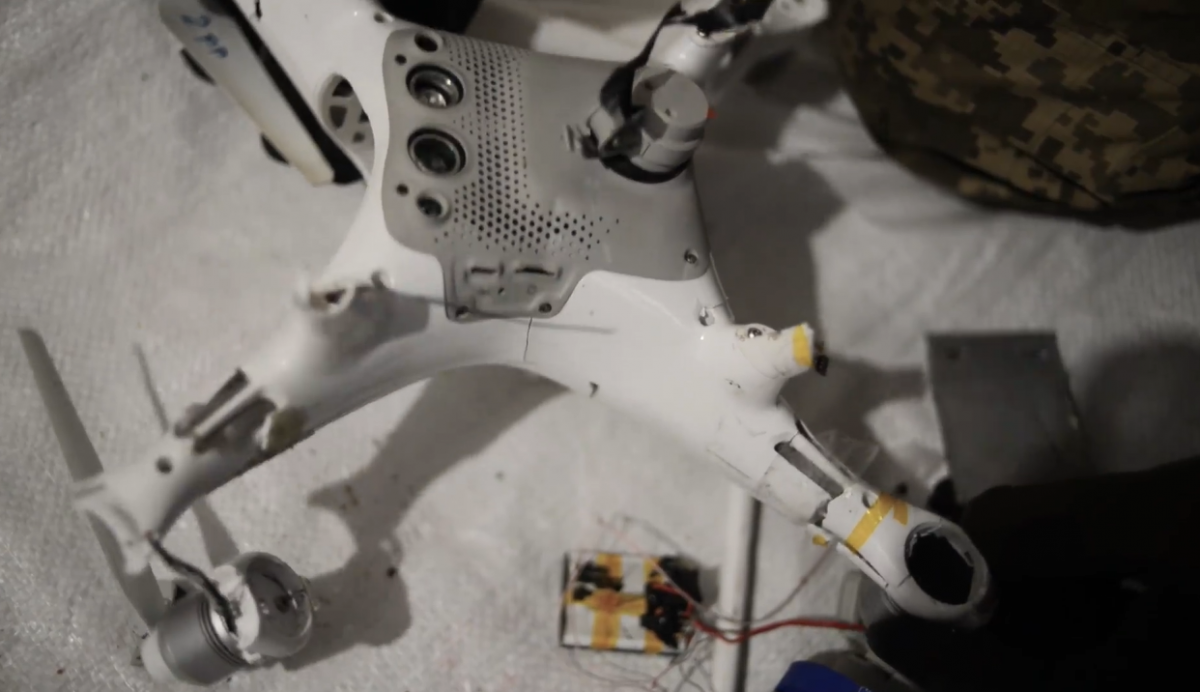 Video screenshot
The Ukrainian forces in Donbas have shot down an enemy drone equipped with fragmentation explosives.
Read alsoUkraine's air defense unit shoots down Russian Orlan-10 drone in Donbas (Photo)
"The fighters of the 93th Kholodniy Yar brigade shot down a drone of the occupiers. The Russian mercenaries equipped an ordinary China-made DGI Phantom 4 drone with fragmentation explosives. They decorated it with a recycled VOG-17 fragmentation round with a shank printed on a cheap 3D printer," the press service of the 93rd separate mechanized brigade of the Armed Forces of Ukraine named Kholodniy Yar wrote on Facebook.
As noted, the terrorists tried to drop fragmentation ammunition on the Ukrainian positions from a small height.
"Perhaps, the occupiers have adopted such tactics from the militants of the Hamas and Islamic State terrorist groups. But the criminal intentions of mercenaries didn't come true," reads the report.