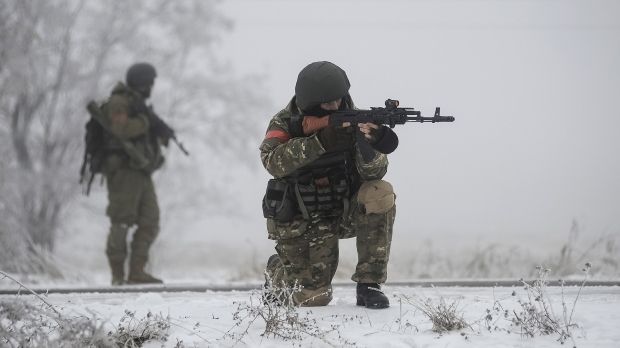 REUTERS
"In general, the Ukrainian armed forces have successfully repelled militant attacks and inflicted heavy losses in their manpower and equipment," Stelmakh said.
"Ukrainian soldiers didn't give up a meter of our native land, and are holding most of the militant positions within range of fire," he said.
As UNIAN reported earlier, according to Ukrainian intelligence, the Ukrainian armed forces destroyed 14 pieces of military equipment and killed 70 militants over the previous day.
Russian-backed militants have surrounded thousands of Ukrainian troops in the town of Debaltseve in Donestsk region, a strategic point that commands road and rail junctions.
According to former Swedish Foreign Minister Carl Bildt, the militants may attempt to take the town ahead of Wednesday's proposed peace talks in Minsk so as to change the facts on the ground before the talks.