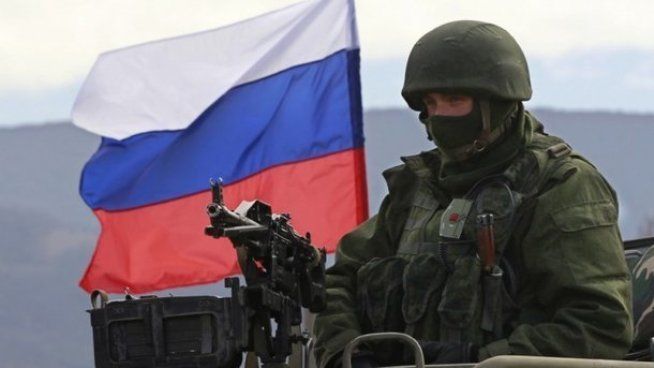 amurburg.ru
Commander of Ukraine's Joint Forces Operation (JFO) Serhiy Nayev says Russians have tripled their reconnaissance efforts in Donbas, which indicates that they are preparing for a full-scale offensive in eastern Ukraine.
"First, they increased the number of troops in the conflict zone. For example, where there were eight tactical battalions near the Ukrainian-Russian border, now there are twelve. And this is only in my area of responsibility. They also significantly increased the number of aircraft ready to take off from air bases on the other side of the front line, near Donetsk," he told the Novoye Vremya weekly on January 24.
According to Nayev, Russian sabotage and reconnaissance groups became more active in Donetsk and Luhansk regions. This was established thanks to radio intercepts. The Ukrainian military revealed a special type of satellite communications used by Russian army's senior officers. The presence of Russian generals proves an ongoing regrouping of troops, which most likely means a preparation for an offensive.
Read alsoRussia seeks to create "land corridor" to occupied Crimea – Joint Forces Commander
"The number of their reconnaissance capacities have tripled: there are more subversive groups, e-warfare units, and spies. This happens, as a rule, on the eve of an offensive," the JFO Commander said.
He believes that the likelihood of an attack by Russian troops began to increase after the incident in the Kerch Strait in November 2018, where Russian security forces attacked three Ukrainian Navy vessels heading from the Black Sea to the Sea of Azov.
According to Nayev, Russia's aggression in the Black Sea is part of the Kremlin's plan to seize control of the entire coast of the Sea of Azov and expand Russia's presence in the western direction, via the Ukrainian southeastern city of Mariupol, toward Russian-occupied Crimea.
The military official also added that the Russian media's "news" about Ukraine allegedly plotting the "use of chemical weapons" in Donetsk, is part of propaganda support that is aimed at justifying the need for an offensive against Ukraine.