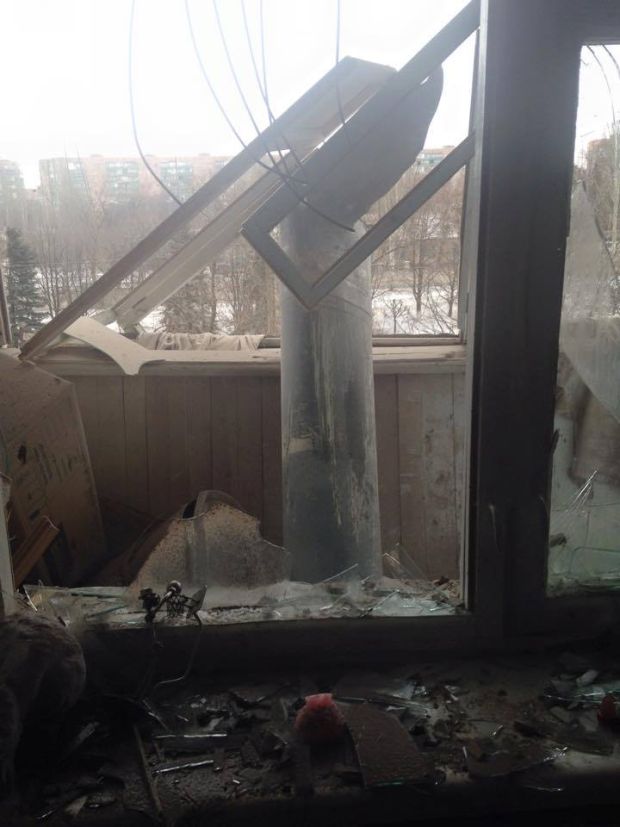 One unexploded rocket ended up on the balcony of an apartment / Photo from facebook.com/bigredaktor
According to Yefimov, about 15 Smerch rockets hit the central streets of the city: Voznesenskaya Street, Prospekt Mira, Marat Street and Kramatorskiy Boulevard.
"In addition to firing on the Ukrainian military headquarters in Kramatorsk, which is located at the airfield, the militants also hit a residential area," he said.
"According to the preliminary information, five people were killed and another 20 injured. Half an hour before the number of wounded was 10 people, so I think that the number of victims is much more than is being reported now," Yefimov said.
As UNIAN reported earlier, parts of the Smerch rockets that the militants fired on Kramatorsk can still be seen lying in the middle of the streets of the town.