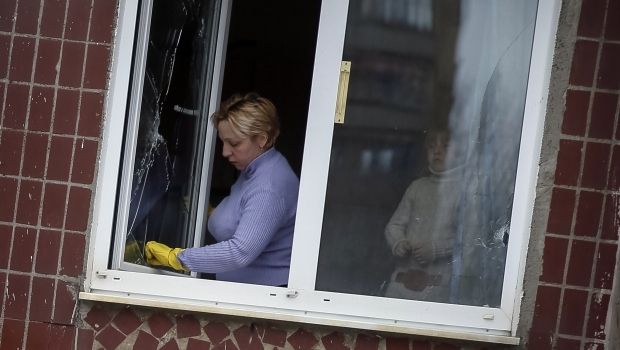 REUTERS
According to reports, the attack occurred at around 0800, with several rockets exploding near the city's airfield. There are no other details about the attack as yet.
The exact locations of the explosions were not identified.
"It looks like the airport," journalist Sergiy Garmash wrote on Twitter.
Later he added: "There seems to be a 'missile syndrome' in Kramatorsk. Some say they are being attacked [by the militants], others that missiles are being launched by our side. We are waiting for more clarifications."
The press service of the Donetsk Regional State Administration, which is now based in Kramatorsk, confirmed reports of the rocket attack, Ukrainian information agency RBC-Ukraine reported.
As reported earlier, on Tuesday at around 1200, Kramatorsk was hit by a salvo of Smerch rockets, which killed 16 people and injured 64. The Ukrainian authorities have classified the attack as an act of terrorism.