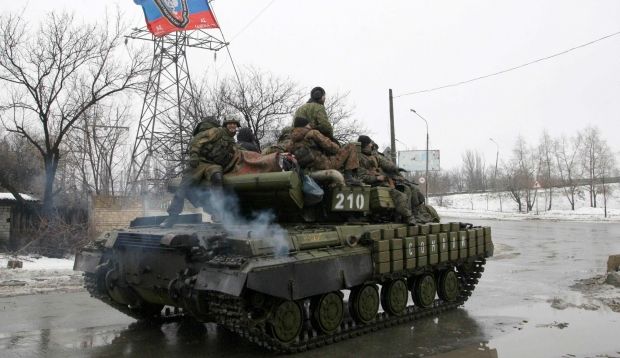 REUTERS
Debaltseve stands at the crossroads of rail communications between Luhansk and Donetsk, as well as Russia's Rostov-on-Don - the main Russian city from which Russian military equipment and troops have been sent into Ukraine since the beginning of the war, TSN said.
If the town is occupied, the militants will be able to move supplies freely from the Russian border to the front line, TSN said.
The volumes of what Russia claims is humanitarian aid that could be sent by rail will be much more than the current volumes it is sending in trucks. One rail freight car alone can hold the same volume as three of the biggest Kamaz trucks that Russia has been sending into Ukraine since August.
The Russian Emergency Situations Ministry says more than 20,000 tonnes of cargo have been already sent to Ukraine, in more than a thousand Kamaz trucks over six months. By rail, similar amounts could be sent in one, two, or three trains per day.
Another "humanitarian convoy" from Russia arrived in Ukraine on Sunday – the 14th such convoy sent into Ukraine by Russia without Kyiv's permission. Ukraine says the convoys are used to supply the militants in the Donbas with weapons, food and ammunition.