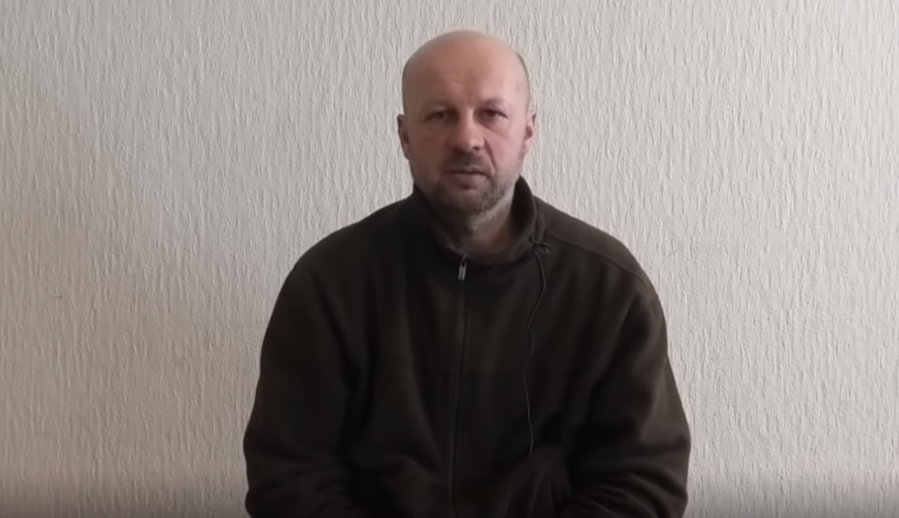 Ihor Myronchuk / Screenshot
The Ukrainian soldier who went missing on February 10, 2019, has been captured by members of the "Donetsk People's Republic" ("DPR") terrorist organization and his name was made public by the 128th Zakarpattia brigade of the Armed Forces of Ukraine where he served in the Ukrainian army.
"After a series of reports by 'DPR' terrorist media, we have reason to confirm that it is our fellow soldier, Ihor Myronchuk, who is shown on photos and videos distributed by the so-called 'media' of the enemy," the Ukrainian military wrote on Facebook on February 16.
"The main thing for us, for his family and friends, is to see that he is alive," it said.
Read alsoOne Ukrainian soldier killed, another wounded in enemy shelling in Donbas on Saturday
According to it, circumstances of the soldier's disappearance were reported several days ago, one of the theories was that he had been captured by terrorists in Donbas.
The brigade also commented on a video with the soldier, which was distributed on the Internet by enemy propagandists.
"Ihor's depressed state, untypical phrases he uses on the video, which was recorded and produced for propaganda, are explained by Ihor's friends and fellow soldiers by the moral pressure he is facing in captivity," it said.
"He uses prepared phrases written by propagandists of the Russian occupation forces, repeating the same fakes that were previously put in the mouths of other prisoners of war. Some fragments of the video clearly show his eyes moving while reading a written text. We in no way condemn Ihor for what he has said on the video," it added.
As was reported, a Ukrainian soldier went missing in eastern Ukraine after a possible concussion. Later "DPR" terrorists announced they had captured the serviceman.