OSCE mission to try to get into Debaltseve
13:07, 17 February 2015
War
The deputy head of the OSCE special monitoring mission in Ukraine Alexander Hug intends to visit Debaltseve on Tuesday, the press service of the OSCE reported on the organization's Facebook page on Monday.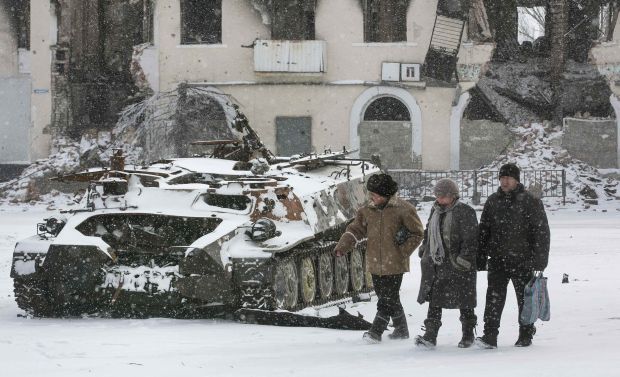 REUTERS
"Tomorrow I'm going to visit Debaltseve. There have been numerous reports and statements concerning the situation in and around the town," Hug said.
"The OSCE special monitoring mission has been instructed, we are ready and able to monitor the situation objectively there - as long as it is safe," Hug said.
Officials from the OSCE were prevented from entering Debaltseve on Sunday by the Russian-backed militants, who said it was not safe for them.
Despite a ceasefire being supposed to have come into effect in eastern Ukraine at midnight on Sunday, the militants have continued to attack Ukrainian-held Debaltseve.
Militant spokesmen have said that the town was not explicitly mentioned in the Minsk ceasefire agreement, and is thus not covered by that agreement.
Debaltseve is an important rail and road hub in the region, connecting the two main Russian-backed militant strongholds of Luhansk and Donetsk. 
If you see a spelling error on our site, select it and press Ctrl+Enter