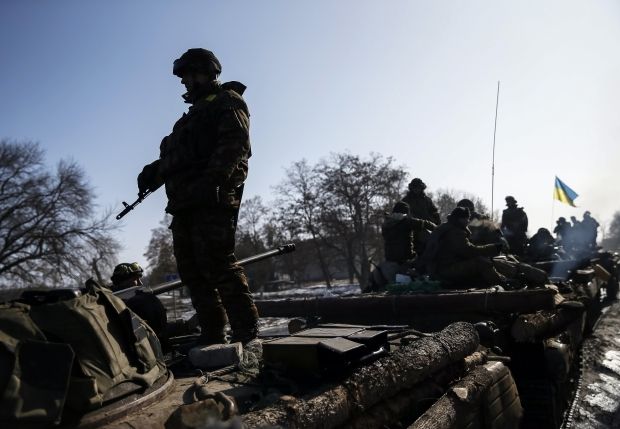 REUTERS
According to the journalist, Ukrainian military units have been able to enter and leave the town, but with great difficulty and with losses.
"Today the situation is much worse than yesterday," Bereza reported.
"Firing from both sides has increased. In addition, there is very heavy shelling, more powerful than Grad multiple launch rocket systems. According to the soldiers who are directly in the area of Debaltseve, it would be possible to change the situation only by using the serious forces of the mechanized brigades."
The headquarters of the Anti-Terrorist Operation claimed earlier that the Ukrainian military continue to control Debaltseve and Logvinovo. However, the General Staff confirmed that Russian-backed militants had entered Debaltseve and were engaged in street battles with the Ukrainian armed forces.
Meanwhile, Donbas Battalion Commander and MP Semen Semenchenko said that the Ukrainian armed forces were engaged in combat in Debaltseve, but that they had not been surrounded.
At the same time, there were reports in the media that the Kyiivska Rus assault battalion had already asked for a "green corridor" in order to be able to leave Debaltseve.