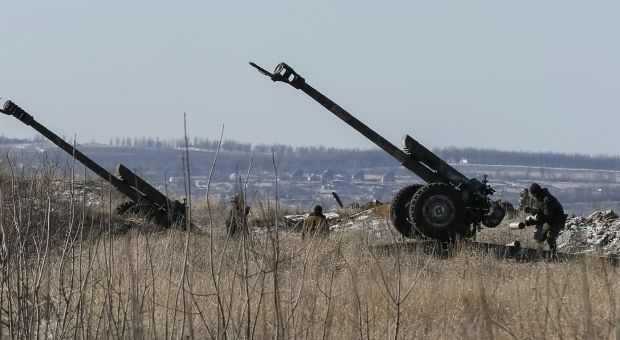 REUTERS
"A planned and organized withdrawal of troops from Debaltseve is being carried out," he wrote.
"All the stories about [Ukraine] regaining control in Logvinovo have proved to be false," Semenchenko said.
"We have no control over Debaltseve-Artemivsk highway either, because of Logvinovo situation. Other roads are controlled by the National Guard, Donbas and part of the Armed Forces of Ukraine. The enemy is trying to cut the roads and prevent the exit of the groups [of soldiers].
 "Our artillery does not allow the enemy to gather in a striking force, pressing its firing points. Howitzers, MLRS Grads, Hurricanes, mortars, tanks are being used."
"P.S: It is a pity that such scenario has been chosen. The enemy redeployed all the reserves available out of Horlivka and Stakhanov. No defenses there, while we have everything available. One hit and the front would crumble and the terrorists and Russian mercenaries would be surrounded. All this is beyond my comprehension."