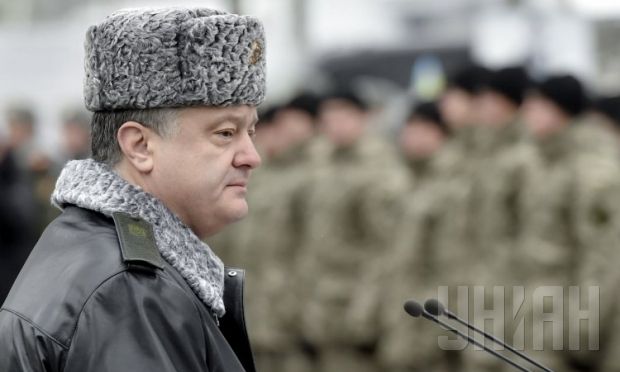 UNIAN
According to an UNIAN correspondent, President Poroshenko announced the withdrawal in a statement issued before he flew to the Anti-Terrorist Operation area – which is how the Ukrainian government refers to conflict zone in the Donbas.
"As of today, 80 units have left; we are waiting for two more columns. The 128th (brigade) and units of the 30th (brigade) have withdrawn, and the rest - the 25th battalion, the rest of the 40th, the National Guard special forces and the police," - Poroshenko said.
At the same time, Poroshenko claimed there was no encirclement of Debaltseve by Russian-backed militants forces. He said Ukrainian troops were leaving Debaltseve "in a planned and in an organized way".
Ukrainian troops began to withdraw from Debaltseve early on Wednesday.  At the same time, the ATO Headquarters on Wednesday stated that "a military operation" is continuing in Debaltseve.
Meanwhile, it has been reported that the meeting of the National Security and Defense Council will be convened on Wednesday.