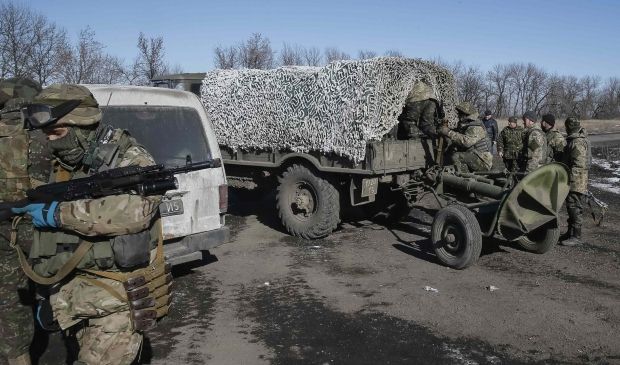 REUTERS
The figures are given on the official Web site of Ukraine's Ministry of Defense, with reference to the General Staff's press office.
As noted in the report "in its information war, the enemy significantly overstates the number of the Ukrainian military that have been killed or taken captive."
"Ninety members of Ukrainian Armed Forces were taken captive when fighting with unequal forces of the enemy in one of the areas of the Debaltseve bridgehead. Also, the General Staff is currently conducting a search for 82 men whose whereabouts are unknown. Certain resources have been involved to search for the missing persons. Additionally, we have requested help from representatives of the OSCE Observation Mission, the Joint Center for ceasefire control and coordination and stabilization of the parties' demarcation line, and other government and non-governmental organizations."
As reported earlier, OSCE observers were denied access to Debaltseve as militants could not provide guarantees of their security.