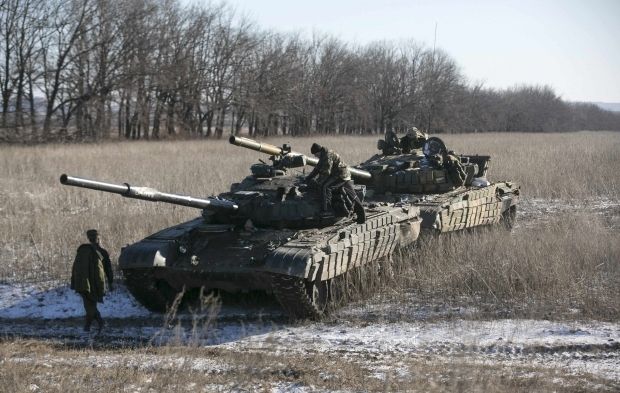 REUTERS
He said the situation in the combat zone remains tense, with Russian-backed militants continuing to attack the positions of Ukrainian forces.
"In key operational areas the rearrangement of the Russian-backed formations and Russian forces is being performed, and there is also an intensification of resource and material support aimed at restoring the combat units of the enemy by resupplying them with manpower, weaponry and military equipment," Tymchuk wrote.
He said four convoys with supplies arriving from Russia had been spotted in the last day, consisting of 55 transport units, as well as 28 military vehicles, including tanks, armored combat vehicles and self-propelled artillery.