Two Ukrainian soldiers killed, three wounded in last day
13:41, 20 February 2015
War
Two Ukrainian soldiers were killed and another three wounded in fighting in eastern Ukraine over the last day, the government's Anti-Terrorist Operation headquarters spokesman Vladyslav Selezniov said at a briefing on Friday, according to an UNIAN correspondent.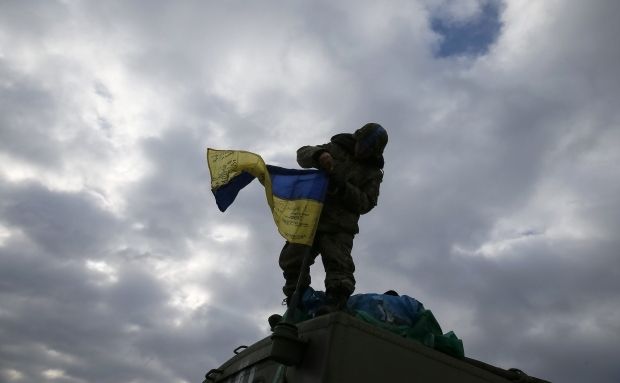 REUTERS
"Over the last day, we have lost two Ukrainian soldiers as a result of military clashes and firefights. Another three soldiers received injuries of varying severity," Selezniov said.
According to Selezniov, 13 Ukrainian soldiers were killed and another 157 injured during the withdrawal from the Debaltseve bridgehead.
The Ukrainian authorities say they ordered a withdrawal of Ukrainian troops from the besieged town of Debatltseve on Wednesday, but soldiers returning from the battlefield said that the decision to pull out was taken by commanders on the ground.
Ukrainian soldiers also gave far higher numbers of dead and wounded in Debaltseve than the official figures, with some saying hundreds had been killed.
They also complained of not being given adequate support from the Ukrainian General Staff, saying they lacked food, ammunition, and supporting fire from artillery.
If you see a spelling error on our site, select it and press Ctrl+Enter