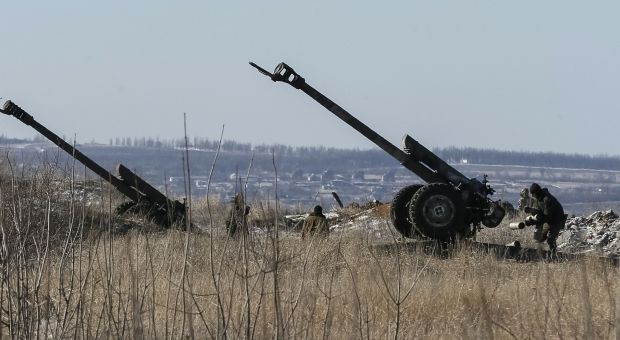 REUTERS
"According to our information, one of the battalions, which is located on the other side of Debaltseve, is stilling holds its positions," she said.
According to Kobylynska, the Ukrainian battalion exchanged militant prisoners for its own ones.
"As the prisoner said, a lot of prisoners captured in Debaltseve some weeks ago were still in Horlivka. According to his calculations, there were tens, about three dozen people, whom he could see in Debalsteve. They were in cellars, in the hospital of Horlivka," Kobylynska said.
"The number of prisoners could have increased in the last few days of the military clashes," she said.
She also said that the attitude towards prisoners in Horlivka was inhuman. In particular, one prisoner who was exchanged had been shot in the kneecap, and the militants had burned his hair and mocked him.
"He had been imprisoned only for two days. So you can imagine what happened to the people who were sitting there for weeks," Kobylynska said.
Meanwhile, the commander of the Sector S battalion said that his soldiers had been the last to leave Debaltseve.