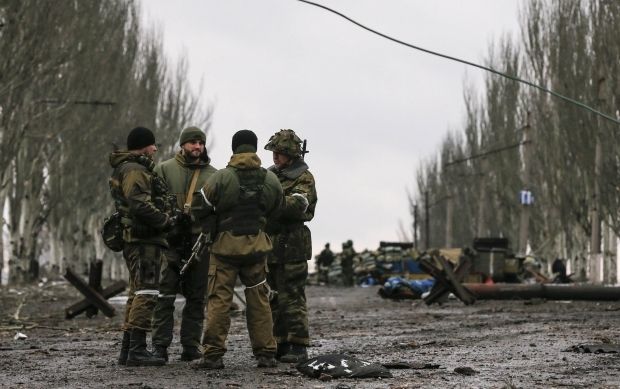 REUTERS
Since the beginning of the year, 2,911 pro-Russian militants have been killed during the Debaltseve battle, whereas 868 militants alone have been killed since the truce was announced on February 15, 2015, he wrote.
"Our group of 2,500 men people were attacked by 15,000 –17,000 enemies! Their manpower exceeded ours by 5-7 times! Our fatalities were between 180 and 200 people, while the loss of the enemy was 868," he wrote.
The illegal armed groups have also lost 42 tanks, 33 armored combat vehicles (ACV) and 27 multiple rocket launcher systems (MLRS) near Debaltseve since the beginning of the year. During the truce period, they lost eight tanks, 11 ACV and 4 MLRS.
Earlier official reports cited 13 deaths among Ukrainian soldiers together with 157 wounded during the withdrawal of the Ukrainian troops from Debaltseve. Also, when retreating from Debaltseve, the Ukrainian military detained several dozens of militants.