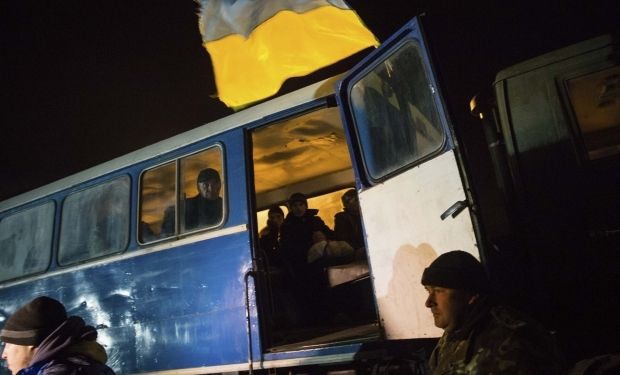 REUTERS
This was announced by Ukrainian President Petro Poroshenko on his Facebook page.
"139 Ukrainian soldiers have just been released! Among them are servicemen who were captured near Debaltseve and the so-called 'cyborgs' [the Ukrainian defenders] from Donetsk airport," Poroshenko wrote.
"I demand that all the POWs and hostages be released. I have been doing and will do my best for this," he wrote.
https://www.facebook.com/petroporoshenko/posts/581882781946118